While the rest of the country got hit with cruel winter snowstorms, we in the Lake Havasu community enjoyed much more mild weather.  But, that is what we have come to expect when living the Havasu lifestyle.  The housing market has seen an increase in activity.  How were the 1st quarter 2015 Havasu home sales?  See for yourself.
According to data collected from the Lake Havasu Association of REALTORS®, a total of 449 homes were sold in Lake Havasu between January 1st and March 31st of this year.  That is a 24.37% increase from the last quarter of 2014 and a 15.72% increase from the 1st Quarter of 2014.  A total of 723 new listings entered the market during the first three months of this year.  That is a 5.85% increase from the same time as last year.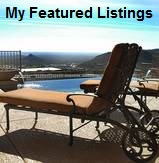 Year-over-year sell prices have increased, too.  The average sell price for a Lake Havasu home during the 1st quarter of 2015 was $224,400, a 5.06% increase from the same time last year.  However, this is a 6.28% decrease from the previous quarter (October to December 2014).  The median sell price saw a 6% increase over the same time last year ($183,950 in 2014 vs $195,000 in 2015).  This was also a 6.69% decrease from the 4th Quarter figures.
Currently, we are on track to sell more Lake Havasu homes this year than last.  Total sales for the year to date so far are already up 5.85% from this time last year.  The price per square foot was at its highest 1st quarter point in the last five years ($139/square foot).  However, this is a 4.8% decrease from the end of 2014.
Spring and early summer are traditionally the busiest times in Lake Havasu real estate.  As of the writing of this post, 30 year fixed rate mortgages are at 3.82% while a 5/1 adjustable rate mortgage sits at 3.06%, according to Bankrate.com.  The Federal Reserve has kept interest rates down for several months.  They hinted earlier this year that this may change as soon as June.  A higher interest rate means a larger payment.  If you are interested in searching for a Lake Havasu home, contact me now so we can get you started before rates start going up.
Liz Miller, Just Call Liz for Your Own Piece of the Lake Havasu Lifestyle
Visit any of my Lake Havasu real estate sites below for more information on the Havasu market:
Liz Sells Lake Havasu 
Homes for Sale in Havasu 
Havasu Area Homes 
Just Call Liz 
Live in Lake Havasu