For the very first time ever, the Bassmaster Elite series of fishing tournaments will be competing for a title in Arizona.  And it is going to be in our own Lake Havasu community.  In fact, beginning tomorrow, the 2015 Lake Havasu Bassmaster Elite Tournament starts off four days of fishing and family-friendly fun.
Things kick off officially with a public launch of anglers bright and early on Thursday, May 7th.  All tournament participants will cast off at 6:15 am.  The public is invited to send them off in style at Arizona State Park.  Official weigh-in for the day takes place at the park at 3:15 pm.  Friday will be a repeat of Thursday's events.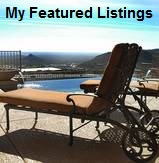 On Saturday, the top 53 anglers in the 2015 Lake Havasu Bassmaster Elite Tournament will take off at 6:15 am for the semi-final round, with official weigh-in at 3:15 pm.  From 10 am to 5 pm, River Cities United Way is hosting a Family Fun Fair for the public.  Some of the events scheduled for the day include games for the kids, display trailers, a BB gun range, boating safety booth and much more.  Guests will enjoy live music throughout the day.  And don't forget to visit the food vendors when you find yourself famished!
The top 12 anglers from Saturday's semi-finals will move on to compete for the title on Sunday at 6:15 am.  The second and final day of the Family Fun Fair takes place from 10am to 5pm on Sunday, including more live musical performances.  The official weigh-in from Sunday's competitors will take place at 3:15 pm, with awards to be handed out directly afterwards.  Please click here for a complete schedule of events for the Bassmaster Elite competition.
You don't have to compete in the 2015 Lake Havasu Bassmaster Elite Tournament to have fun.  Send the anglers off in style each morning.  Then, bring the family to Arizona State Park on Saturday and Sunday for a day filled with fish and fun.  Admission to the fair is absolutely free!
Featured Lake Havasu City Home

Liz Miller, Just Call Liz for Your Own Piece of the Lake Havasu Lifestyle
Visit any of my Lake Havasu real estate sites below for more information on the Havasu market:
Liz Sells Lake Havasu 
Homes for Sale in Havasu 
Havasu Area Homes 
Just Call Liz 
Live in Lake Havasu