While the rest of the country starts gearing up for the cold winter months, Havasu residents enjoy temperatures in the 70s and 80s.  In fact, we regularly see temps above the national average throughout the entire year.  That's what 300+ days of sunshine a year will get you.  Even though the weather may be turning a little chillier, it's a great time to gear up for outdoor play.  For you, that means heading to the 2016 Havasu Sand, Water and RV Expo this weekend.
What: 2016 Havasu Sand, Water and RV Expo
Where: LHC State Park Lot 4
When: Nov. 19th, 9am to 5pm, Nov. 20th, 9am to 3pm
Admission: $3 for adults, FREE for ages 6 and under
Contact: Bob Brown, Sand & Water Expo (951) 501-0210 or via email
2016 Havasu Sand, Water and RV Expo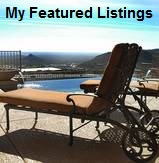 The great outdoors plays a major part in the Havasu lifestyle.  With the lake that gave the city its name and millions of vacant BLM land surrounding it, Lake Havasu offers tons of options for the weekend warrior.  Time for a new boat or ATV?  Need updated gear for your toys?  Want to put your camping game on fleek?  Visit the 2016 Havasu Sand, Water and RV Expo.
All day Saturday, visitors to the 2016 Havasu Sand, Water and RV Expo can peruse gorgeous vintage speedboats that have been lovingly restored by their owners at the Fab 40 Classic Hot Boat Show & Shine.  Come see what they were captaining in the 50's, 60's and 70's.  As the day slips into night, the expo turns into a party.  From 5pm to 8:30pm, listen to classic rock tunes performed live.  This is a strictly BYOBC affair (bring your own blanket or chair).  Scout the expo for your spot and hunker down for a great time.  Food vendors, a cash bar and the beer garden make the evening complete.
There's a Cornhole Tournament!
The fun continues with a Cornhole Tournament on Saturday and Sunday.  Kids, seniors and adults all compete for a piece of the $500 cash pot.  Anyone can participate.  There will be individual as well as doubles/team competitions.  Pre-register by visiting the Cornhole Tournament's website here.  The games themselves run from 1:15 to 3:30pm on Saturday, with eliminations on Sunday from 11am to 1:30pm.  Awards will be handed out afterwards.
Visit the vendor booths on Saturday and Sunday to see the latest safety gear and accessories.  Representatives from several different recreational companies will be on-site raring to show you the newest in ATVs, dirt bikes, buggies, golf carts, paddleboards, kayaks, boats, personal watercraft, RVs, campers and more.  Sign up for a demo boat ride any time throughout either day at the 2016 Havasu Sand, Water and RV Expo.  After all, you wouldn't buy a car without taking it for a test drive first.  Why should boats be any different?
Featured Lake Havasu City Home
Liz Miller, Just Call Liz for Your Own Piece of the Lake Havasu Lifestyle
Visit any of my Lake Havasu real estate sites below for more information on the Havasu market:
Liz Sells Lake Havasu
Homes for Sale in Havasu
Havasu Area Homes
Just Call Liz
Live in Lake Havasu