Every year, the Lake Havasu Marine Association hosts a boat show unlike any other.  The 2016 Lake Havasu Boat Show is the biggest boat show you will find in either Arizona or Nevada.  This year promises to be the biggest one yet!
What: 2016 Lake Havasu Boat Show
Where: Lake Havasu State Park, Lot 4
When: April 8-10, 2016, 12pm to 6pm Fri, 9am to 6pm Sat, 9am to 3pm Sun
Cost: $5/person, kids 6 & under FREE
Contact: Bob Brown, Lake Havasu Boat Show (951) 501-0210 or via email
2016 Lake Havasu Boat Show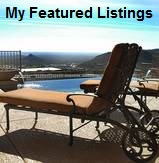 Sure, you'll find boats and all kinds of water craft at the 2016 Lake Havasu Boat Show.  But this is so much more than just a "boat show".  After you visit the 100 or so exhibitors, watch the Jettribe Watercross racing on the lake.  There will be closed course qualifying from 10am to 1pm on Saturday and Sunday.  A freestyle competition starts at 1pm both days as well.  You can watch the finals beginning at 1:45pm on Sunday.
The 2nd Annual Cornhole Championship is another part of the 2016 Lake Havasu Boat Show festivities.  There are single events (Open Class, Seniors Class and Juniors) as well as doubles (Open Class, Seniors Class and Juniors).  The Open Class is comprised of both men and women ages 12 and up competing against one another.  Seniors are men and women ages 55+.  Juniors are open to boys and girls ages 12 and under.  Cash prizes will be awarded in each category.  There is a fee to enter but it is free to watch.
If you love chili, you won't want to miss the Chili Cook-Off on Saturday.  Tasting kits are just $5 each.  They allow you to sample the competitors' entries from 11am to 4pm.  You will also help decide who the winner of the People's Choice award will be.  Sunday is Family Fun Day, where some of our local amateur chefs will compete against each other in a community chili cook-off.  Tasting kits for Sunday will be just $3 each.  Proceeds from both chili cook-off events will benefit the LHHS Athletic Booster Club.
Do you have an old life jacket?  Need a new one?  Bring your old PFD jackets to the 2016 Lake Havasu Boat Show and exchange them for a new one that fits right.  It's the law to have one appropriately-sized life jacket for each person on board your water craft whenever you are out on the lake.  Make sure you are prepared ahead of time.
Your admission fee for the boat show allows you access to all of these events at the 2016 Lake Havasu Boat Show.  Admission is just $5 per person.  Kids ages six and under will be allowed in FREE.  The gate will only accept cash for admission.  However, most vendors will accept credit cards.  You may want to keep some cash handy just in case, though.  Have fun!
Featured Lake Havasu City Home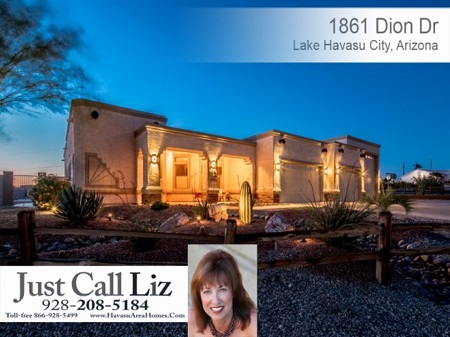 Liz Miller, Just Call Liz for Your Own Piece of the Lake Havasu Lifestyle
Visit any of my Lake Havasu real estate sites below for more information on the Havasu market:
Liz Sells Lake Havasu
Homes for Sale in Havasu
Havasu Area Homes
Just Call Liz
Live in Lake Havasu