Native American culture helped sculpt our lifestyle in the US.  This is especially true in the Southwest.  Furthermore, nature plays a major part in Native American beliefs.  With our livelihood bonded closely to our natural surroundings, Lake Havasu understands this like no other.  The Chemehuevi Indian Tribe extends an invitation for everyone to celebrate 2016 Lake Havasu Chemehuevi Indian Days this weekend.
What: 2016 Lake Havasu Chemehuevi Indian Days
Where: Chemehuevi Ballfield (Fri) and Havasu Landing Resort (Sat)
When: Fri, Sept 16th, 6pm, Sat, Sept 17th, 6am to 8pm
Contact: Girlie Dunlap, Chemehuevi Indian Tribe (760) 858-4219 or via email
2016 Lake Havasu Chemehuevi Indian Days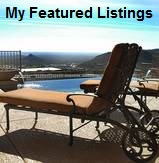 Back in 1968, then Governor Ronald Reagan declared the fourth Friday of every September to be American Indian Day.  This honors the heritage and contributions that Native Americans made over the course of US history.  However, the Chemehuevi Tribe celebrates a week early.  Thus, this weekend marks the 2016 Lake Havasu Chemehuevi Indian Days.
Beginning on Friday evening, co-ed softball pits everyone against everyone.  Games start at 6pm on the Havasu Landing Resort's Chemehuevi Ballfield.  Don't miss the action.
Saturday promises to be filled with music, activities and more.  First, cheer on participants in the Fun Run at 6am.  Next, come watch members of the Chemehuevi Tribe parade down Market Street to Day Beach at 9am.  Most noteworthy, throughout the day, guests will be entertained by archery demos, swim races and a tug-o-war.  Try your hand at horseshoes.  Get down and dirty in the sand with some volleyball.  Watch talented youngsters perform amazing feats on the stage.  You won't want to miss the cooking contest.  Chefs compete for best salsa, fry bread and chili beans.  We are all winners there!
First, play ball.  Next, embrace the culture of the Chemehuevi Tribe.  Finally, enjoy yourself.
Featured Lake Havasu City Home
Liz Miller, Just Call Liz for Your Own Piece of the Lake Havasu Lifestyle
Visit any of my Lake Havasu real estate sites below for more information on the Havasu market:
Liz Sells Lake Havasu
Homes for Sale in Havasu
Havasu Area Homes
Just Call Liz
Live in Lake Havasu