Spring has sprung.  On March 20th, we officially said goodbye to Winter and welcomed in Spring.  Now is the time to get all of those home improvement projects completed before it gets too hot.  You are sure to find tons of inspiration at the 2016 Lake Havasu Home Show this weekend.  Vendors are on standby, ready to make you a deal.
What: 2016 Lake Havasu Home Show
Where: Lake Havasu Aquatic Center (100 Park Ave)
When: April 1-3, 2016, 3pm to 7pm Fri, 9am to 5pm Sat, 9am to 3pm Sun
Cost: FREE
Contact: Lisa Theophilus, Colorado River Building Industry Association (928) 453-7755 or via email
2016 Lake Havasu Home Show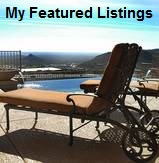 Warm weather means much more outdoor living.  Part of the Havasu lifestyle is based on our love of the outdoors.  Is your patio a hot mess?  Do you want to do something that will really "wow" your guests at your next barbecue?  Come to the 2016 Lake Havasu Home Show this weekend.  Hundreds of vendors are ready to show you the latest and greatest in home improvement, whether that be indoors or out.  Does your kitchen need to be brought into the 21st century?  Has your master bath seen better days?  Do you want a low maintenance landscape that involves more than just rocks?  Talk to a 2016 Lake Havasu Home Show vendor.
You are going to find everything from contractors to decorators here.  Redecorate your humble abode with some new furnishings or artwork.  Update your HVAC system.  Get rid of the linoleum and replace it with beautiful hardwood, tile or stone flooring.  Beat back high air conditioning costs this year.  Find out more about new insulation methods that keep your Havasu home warm in the winter and cool in the summer.  Everyone is wheeling and dealing during the three day 2016 Lake Havasu Home Show.  But once the doors close on Sunday, the deals will be over.  That's why you need to come out to the Aquatic Center this weekend.
What home improvement projects are you considering tackling this Spring?  Is your focus on the inside or outside of your home?  Please share your thoughts in the comments below.
Featured Lake Havasu City Home
Liz Miller, Just Call Liz for Your Own Piece of the Lake Havasu Lifestyle
Visit any of my Lake Havasu real estate sites below for more information on the Havasu market:
Liz Sells Lake Havasu
Homes for Sale in Havasu
Havasu Area Homes
Just Call Liz
Live in Lake Havasu