Thank you sir, may I have another…Havasu home?  Our Lake Havasu community has built itself primarily on tourism.  This is a vacation destination for many people in the Southwest.  Buying another home here in Lake Havasu City can be a sound investment when you do a little homework first.
Why Should I Buy a Second Havasu Home?
One word: investment.  On average, real estate appreciates over time.  When you purchase a second home in Havasu, you have options.  Keep it as a weekend getaway.  It is a four to five hour drive from Southern California.  It will take you about three hours to get here from Phoenix.  And you have the entire lake to play on while you're here.  When you aren't using your second Havasu home yourself, rent it out.  In the peak summer season, you might even be able to make enough to cover expenses for most of the year.  This is especially true if your Havasu home is located near the water.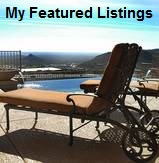 Of course, when and where you buy is important.  Lake Havasu is and always has been a popular place for tourists.  In the summer, we have people coming in from all over the world to play on the lake.  In the winter, the snowbirds flock to our little town.  It's easy to see why.  While most of the country was busy digging itself out from underneath several feet of snow, Lake Havasu stayed relatively warm.  You'll never have to pick up a snow shovel here!
Are you getting ready to retire soon?  Do you live in the Northeast or Midwest?  Does the idea of 300 days of sunshine each year sound like heaven?  Buy a Havasu home now as sort of a trial run.  You can come out for a vacation at different times of the year to see if Lake Havasu is a good fit.  That way, you haven't necessarily committed to anything yet.  You still have your full-time home somewhere else.  You can always sell your second Havasu home if you decide that this is not the community for you.  However, I think you'll be moving out here before you know it.
The real estate market has been a rocky road over the past few years.  Even so, real estate remains a good investment…as long you are smart about it.  Pretty soon, I'm confident you'll find yourself saying, "thank you sir, may I have another…Havasu home".  What would you do with a second Havasu home?  Rent it out?  Use it for yourself and your loved ones?  Both?  Let me know in the comments below.
Featured Lake Havasu City Home

Liz Miller, Just Call Liz for Your Own Piece of the Lake Havasu Lifestyle
Visit any of my Lake Havasu real estate sites below for more information on the Havasu market:
Liz Sells Lake Havasu
Homes for Sale in Havasu
Havasu Area Homes
Just Call Liz
Live in Lake Havasu