Our Lake Havasu real estate market is extremely hot right now. With high buyer demand and low inventory, buyers find themselves fighting for their dream home with others. When you factor in the out-of-town buyers searching for vacation homes and investment properties, the competition is fierce. Buying a Havasu home in a seller's market might be tough, but it isn't impossible as long as you heed the following advice.
Buying a Havasu Home in a Seller's Market
Financing Comes First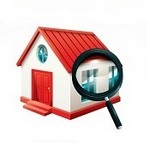 Before all else, talk to a lender about securing a mortgage loan. In a seller's market, several buyers might vie for the same property. Including an approval letter with your offer shows the seller that you're serious and financially ready for the purchase. It could also put you ahead of a higher offer without any loan in place to back it up.
Talk to Your Agent Often
This especially holds true in a seller's market. Real estate agents look at listings all day. Once you tell them what you want in your next Havasu home, they'll be on the lookout for new listings. When something pings their radar, you need to be ready to pounce. That's another reason why it's so important to get approved for a mortgage loan as soon as possible.
Do Your Homework
A proactive buyer is a successful buyer. Instead of waiting for your Lake Havasu REALTOR® to find the perfect listing, do some research yourself. Scan online portals like Zillow, Trulia, or Realtor.com. Visit open houses. Drive around the neighborhoods you most want to live in. If you see a "for sale" sign, note the address and contact your REALTOR® to set up a viewing.
Make an Appropriate Offer
Offers can be tricky. You want the best price possible. However, if you offer too little, you could insult in the seller and turn them away completely. Also, you don't want to get into a bidding war with other prospective buyers. This is where your REALTOR® comes in handy. Ask them what they think an appropriate initial offer would be. They might be privy to behind-the-scenes information you're not aware of.
Minimize Contingencies
Finally, in a seller's market, it's important to keep contingencies to a minimum. Do you have a home you need to sell before you can be financed for a new one? Definitely add that contingency to the purchase agreement. An appraisal, home inspection, financing, and clear title are also common contingencies to include in a purchase agreement. However, if you insist that the flooring is changed or that the current owners throw in specific fixtures, you might feel some pushback from the seller. The simpler your agreement, the better your chance for success.
In a seller's market, the buyer must do what they can to look as attractive as possible to a seller. Above all else, be patient. While it might be a little harder to secure that "perfect" Havasu home during a seller's market, it's not impossible. You'll get there, especially with the right Havasu REALTOR® on your side.
Featured Lake Havasu City Property for Sale
Liz Miller, Just Call Liz for Your Own Piece of the Lake Havasu Lifestyle
Visit any of my Lake Havasu real estate sites below for more information on the Havasu market:
Liz Sells Lake Havasu
Homes for Sale in Havasu
Havasu Area Homes
Just Call Liz