Buying Havasu homes now will save thousands of dollars.  This is true from even the very first year for Havasu homeowners.  Purchasing a property costs money.  First, you have to come up with a downpayment.  For Millenials in Arizona, that is one of the biggest concerns.  Then you will need closing costs, fees, taxes and insurance.  Even with all these costs, waiting to buy a Havasu home will cost you.
How Buying Havasu Homes Now Will Save Thousands Down the Road
According to Realtor.com, postponing a home purchase can cost you as much as $217,726 over the life of a 30 year mortgage.  In some places across the country, it could be more.  In others, it could be less.  You may be saying to yourself, "but I don't plan on being in my Havasu home for 30 years".  If you wait even just one year, it could cost you thousands.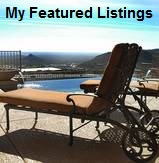 Buying Havasu homes now will save thousands of dollars in the long run.  But how?  The Federal Reserve is talking about the possibility of raising rates soon.  Financial experts have predicted that they could hit 5% or more by the end of 2015.  Then, you need to factor in that home prices are steadily increasing year over year.  The average sell price for a Lake Havasu home in May 2013 was $157,379.  Last month, it was $191,593.  That is a 17.9% increase in just two years.
Let me put this in more concrete terms.  Let's say you purchased a Havasu home in May 2015 for $209,000.  You put 10% down.  This left you with a mortgage of $188,100.  You got a 4% interest rate.  This gave you a monthly mortgage payment of $898 (before taxes, insurance, etc).  By the end of the 30 year loan, you will have paid a total of $323,287 in principal and interest.  That same mortgage with a 5% interest rate will cost you another $112 per month.  That equates to over $40,000 by the end of the 30 years.  Of course, that is saying that home prices won't change and you can get the lowest interest rate possible.  And that, my friends, is how buying Havasu homes now will save thousands of dollars down the road.
Buying Havasu homes now will save thousands for Buyers over the lifetime of the loan.  You don't have to wait 30 years to see financial benefits either.  Rents are increasing as well.  It makes even more dollars and cents to buy a Havasu home now.  What do you think?  Are you a renter?  Would you rather be an owner?  What is stopping you?  Please let me know in the comments below.
Featured Lake Havasu City Home
 
Liz Miller, Just Call Liz for Your Own Piece of the Lake Havasu Lifestyle
Visit any of my Lake Havasu real estate sites below for more information on the Havasu market:
Liz Sells Lake Havasu
Homes for Sale in Havasu
Havasu Area Homes
Just Call Liz
Live in Lake Havasu