Can I Afford That Havasu Home?
Have you gotten tired of renting a home?  Instead of sending off a check each month to pay someone else's mortgage, why not buy a Lake Havasu home of your very own?  Home prices have become much more affordable and interest rates are low (4.43% for a 30 year fixed, 3.17% for a 15 year fixed as of the writing of this post per Bankrate.com).  Are you wondering to yourself "can I afford that Havasu home"?  Here are a few ways you can find the answer to that question.
Annual Household Income

Generally, experts agree that you should be able to comfortably afford a Lake Havasu home that is no more than two to three times your annual household income.  For example, if you and your significant other make $100,000 gross per year, you should reasonably expect to be able to afford a property in the $200,000 to $300,000 range.  Anything outside of that would put you in danger of losing your Havasu home because it could be too hard to keep up with payments.  You don't want to finally achieve your homeownership dreams just to lose them in a couple of years.
Debt
The other major concern when considering if you can afford that Havasu home is your overall debt load.  Lenders typically use the 28/41 rule of thumb.  Your mortgage payment (principal, interest, taxes, insurance) should equal no more than 28% of your income.  When you add that to your other debt (car payments, utilities, credit cards, student loans, etc), your overall debt load should be no more than 41% of your income.  Based on a $100,000 annual income, that means that your monthly mortgage payment should be no more than $2333 per month, with your overall debt payment totaling no more than $3417 per month.
Current Rental Payment
Perhaps an easier gauge for affordability in a Lake Havasu home is to look at what you currently pay in rent.  With the tax breaks that homeowners receive right now, experts believe that you can actually afford to pay 30% more than your current rental payment without having to change anything else in your day-to-day-living.  That means that, if your current monthly payment for rent is $1000 per month, you should be able to afford a mortgage payment of $1300.  If you are struggling to pay the $1000 per month, though, you should consider a lower priced Lake Havasu home…even if you have been approved for a much higher amount.
Downpayment
How much you put down on your Lake Havasu home will help determine how much of a monthly mortgage payment you are going to have to make.  The higher the down, the less you have to borrow.  The less you have to borrow, the lower your monthly mortgage payment.  If you put 20% or more of the cost of the Havasu home you are buying down, lenders may not require you to pay for primary mortgage insurance (PMI), which can save you hundreds of dollars a month.  Don't worry if you don't have 20% to put down, though.  There are several loan programs that will allow you to use less of a downpayment.  Just keep in mind that your monthly mortgage payment will be affected.
Just because a lender approves you for a Lake Havasu home mortgage of a certain amount doesn't necessarily mean that you should buy a home that gives you a mortgage that high.  You need to consider what payment you are most comfortable with to maintain the Havasu lifestyle you wish to continue living.  After determining whether you can afford that Havasu home, contact me so we can start looking for the perfect Lake Havasu home of your dreams.
Featured Lake Havasu City Home
 
For more info on this and other Havasu homes for sale, please visit my Featured Lake Havasu Listings page.
Liz Miller, Just Call Liz for Your Own Piece of the Lake Havasu Lifestyle
Visit any of my Lake Havasu real estate sites below for more information on the Havasu market:
Liz Sells Lake Havasu 
Homes for Sale in Havasu 
Havasu Area Homes 
Just Call Liz 
Lake Havasu Home Values 
Live in Lake Havasu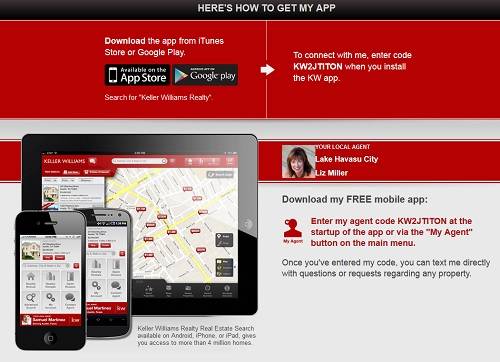 Originally posted on my Lake Havasu real estate blog here: http://havasuareahomes.com/real-estate-news/things-to-do-in-havasu/can-i-afford-that-havasu-home.