It's official.  The Desert Bar 2016 is open for business.  During the week and the dog days of summer, Lake Havasu City's bars offer plenty of great entertainment in a fun atmosphere.  But come Fall time, Havasu residents know just where to go…the desert.  The Desert Bar offers its guests a veritable oasis from the surrounding vacant land.  But you have to know where you're going or you just might miss it.
What: Desert Bar 2016
Where: GPS Coordinates 34.201034, -114.149921
Hours of Operation: October to April, 12pm to sundown
Method of Payment: Cash Only
The Desert Bar 2016 is Open for Business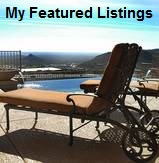 That's right.  The Desert Bar 2016 is open for business right now.  As anyone who lives in Havasu can attest to, summers get downright toasty here.  The Desert Bar operates on solar power only.  No traditional electricity runs through anywhere on the property.  With only a cooling tower/swamp cooler to regulate the temperatures, the bar closes during the hot summer months.  Sunshine still abounds when it cools off later in the year to keep the solar energy going.
The Desert Bar is unlike any other bar you have ever been to.  First of all, you need GPS coordinates to get there.  That's because it is literally off the beaten path.  No paved roads go to or from the bar.  A stamped tin roof, windows made from old glass refrigerator doors and hand welded steel bar stools add to the charm of the place.  Live entertainment plays on stage every single weekend.  Due to its isolated location, the bar itself only opens its doors for the weekends.
Hungry guests at the Desert Bar 2016 have an option of either hot dogs or hamburgers.  Since everything is trucked in, cheese is not an option on that burger.  Every so often, other items find their way on to the menu.  But hot dogs and hamburgers are the staples.  Make sure you bring cash with you.  No credit or debit cards accepted.
Desert Bar 2016 Map
Don't know exactly how to get to the Desert Bar 2016?  Visit Jeep Trail Info's website to purchase and download a map ($1.95) or trail guide ($5.95).  These both show you the "back way" to the bar via miles of beautiful desert scenery.  However, if off-roading isn't necessarily your thing, opt for the "easy way".  Regular cars can make it on this pathway.  However, they could take a bit of beating.  You'll also find lots of dirt bikes, ATV's, trucks and other offroad vehicles going this way.  Just take Hwy 95 S.  Exit at Cienega Springs Rd.  When you come to the fork in the road, take the path that curves slightly to the right.  You'll go 1.1 miles when you find yourself turning slightly left.  Then, continue on for approximately 3.1 miles.  The roadway will curve right, left and then right again.  Just keep going until you come to the saloon (GPS: 34.201034, -114.149921).
Whether you go the "easy way" or the "back way", the Desert Bar 2016 offers an experience unlike any other.  Visit their website before heading out.  Sometimes, the owner changes dates and times.  Buckle up.  You're in for one heck of a good time!  Kids and pets are both welcome here.
Featured Lake Havasu City Home
Liz Miller, Just Call Liz for Your Own Piece of the Lake Havasu Lifestyle
Visit any of my Lake Havasu real estate sites below for more information on the Havasu market:
Liz Sells Lake Havasu
Homes for Sale in Havasu
Havasu Area Homes
Just Call Liz
Live in Lake Havasu