You're a first time Havasu homeowner.  Congratulations!  That's quite an accomplishment.  What happens now?  If you've never owned a home before, you could come up against some unexpected expenses that you never had to face as a renter.  The following first time Havasu homeowner tips will help you be prepared.
First Time Havasu Homeowner Tips (or What to Expect When You're Not Expecting It)
In their Home Buyer and Seller Generational Trends Report for 2017, the National Association of [email protected] says that Millennials (born after 1980) make up 34% of the home buying public.  This puts them firmly in the majority, followed closely by Baby Boomers.  For Millennials, a first time Havasu homeowner also means a first time homeowner period.  Home ownership does come with a learning curve.  The down payment was just the beginning.
Stuff Happens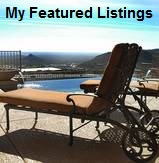 First of all, know this…something will most likely break some time within the first year you occupy your new Havasu home.  It doesn't matter whether it is an older property or brand new construction.  Things break.  It's a fact.  It happens.  The single best advice I can think of is to purchase a home warranty.  If you didn't get one when you bought the house, you may still be able to purchase one afterwards.  This protects you from the having to fund the repair/replacement of major items of a household, such as the HVAC, plumbing, electrical, furnace, refrigerator, washer and dryer and possibly the swimming pool components out of your own pocket.  Sometimes, the appliances and pool costs a little extra to cover.
After you get your home warranty in place, create an emergency fund.  This is a separate fund you contribute to that will cover any unexpected expenses that might crop up.  This helps you keep your peace of mind in case something happens that puts you out of work for a long period of time.  You want to still be able to cover your household expenses (mortgage, utility bills, insurance, car payments, etc.) until you get back on your feet.  The last thing you need to worry about at a time like that is losing your home.
Next, make sure you know where things are and how to work them.  Find out where the gas and water shut offs are to your home.  Where is your fuse box located?  How do you shut off your pool equipment?  Do it now.  You don't want to have to fumble around trying to locate these in an emergency situation.
Finding Mr Fix-It
Another good first time Havasu homeowner tip I can give you is to find a handyman you can trust.  There's no running to the landlord when a problem arises anymore.  It's up to you to take care of it.  Talk to your neighbors for a recommendation.  This also gives you an opportunity to introduce yourself to your new neighbors, make new friends.  The more you interact with your fellow homeowners, the safer your community will feel.
Fire Alarms/Carbon Monoxide Detectors
At some point in the first 12 months you live in your new Havasu home, you will probably hear an incessant beeping coming from your fire alarm and/or carbon monoxide detector.  That means it's time to change the batteries.  To avoid this, change the batteries in them right after you move in.   Then, set up a schedule to do it twice a year.  Do it on the first day of spring and the first day of fall.  Do it on the 4th of July and New Year's Day.  Or, change them out on the first day of your birthday month and then do it six months later.  Whatever the dates, twice a year is the recommended interval.
Miscellaneous
My final first time Havasu homeowner tip involves stuff you probably never even though about.  Check your dryer vents to make sure they are clear.  I'm not talking about the lint trap.  I mean the actual hose that leads from your dryer to the outside.  Lint build up in here can make your dryer work harder which, in turn, creates higher energy costs.  Also, check your air ducts.  Warm weather will hit our Havasu community soon.  Your HVAC system kicks into high gear then.  Don't make it even harder for it by not cleaning the ducts.  Also, build up in the ducting can cause problems for people with allergies, asthma or other respiratory issues.
Being a first time Havasu homeowner is great.  You will enjoy the independence it gives you from renting.  It also continues to be one of the best investments you can make.  These tips should help get you through your first year like a pro.  Congratulations!
Featured Lake Havasu City Home
Liz Miller, Just Call Liz for Your Own Piece of the Lake Havasu Lifestyle
Visit any of my Lake Havasu real estate sites below for more information on the Havasu market:
Liz Sells Lake Havasu
Homes for Sale in Havasu
Havasu Area Homes
Just Call Liz
Live in Lake Havasu