Buying your first home can be scary. It's a large investment. However, it's well worth it. You saved up a nice chunk of change for your downpayment. You're so over living with roommates or your parents. It's time to be on your own. Instead of telling you what you should do, my first time home buyer tip for this week is what you should NOT do.
First Time Home Buyer Tip: What NOT to Do
Procrastinate Nailing Down Your Financing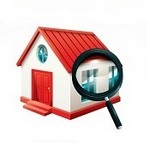 First of all, let's talk about one of the most important first time home buyer tips I can give you: financing. Don't wait until the last minute to get approved for a loan. In a hot real estate market like Lake Havasu, buyers must be ready to strike when they find a home they like. This needs to be done as soon as possible. It helps create a budget by letting you know what you actually are approved for rather than guessing a number and hoping that you'll be approved later. Many sellers today want to see an approval letter when they receive an offer. It shows the seller that you're a strong choice. It also takes a bit of time to complete the entire home loan process. So, the sooner you start, the better.
Forget to Check Your Credit Score
When was the last time you checked your credit score? You won't be a first time home buyer if your credit is lacking. While some FHA loans allow credit scores as low as 580, most others require at least a 620 for loan approval. The higher your score, the lower your interest rate. That translates to a lower monthly mortgage payment. Even if you keep up with your credit payments each month and have never been late, there still might be errors on your report. In fact, CNBC reported that over 20% of consumers found "potentially material error(s)" on their reports. These errors drag down your credit score. In turn, they cast doubt in lenders' minds about your creditworthiness. As soon as you start thinking about becoming a first time home buyer, pull your credit report and check it for errors. This also takes time to clear up. So, get started as soon as possible.
Neglect to Consider ALL Your Expenses
Your downpayment provides only one of the many expenses you must come up with to buy a home. If you finance more than 80% of the purchase price (put less than 20% down), you must pay PMI (Private Mortgage Insurance). Also, many first-timers aren't aware of closing costs. These run anywhere from 2-5% of the purchase price. If you're looking at a $250,000 Lake Havasu home, you'll need $5000-$12,500 for closing costs on top of your downpayment. And many first time home buyers forget about additional monthly expenses like extra costs for electricity, water, trash, or pool maintenance. So, another first time home buyer tip I'll give you is to do your homework when it comes to these expenses.
Represent Yourself
Finally, I strongly suggest you do not represent yourself in any Lake Havasu real estate transaction. Hire a REALTOR®. They know the business inside and out. Even with a new home build, you want someone on your side who knows what they're doing. You might miss out on opportunities simply because you weren't aware of what you're entitled to. A Lake Havasu REALTOR® works on your behalf to get you the best deal possible.
Congratulations on deciding to become a Lake Havasu homeowner. I hope my first time home buyer tips help you. When you're ready to start looking for your Lake Havasu home, contact me.
Featured Lake Havasu City Home
Liz Miller, Just Call Liz for Your Own Piece of the Lake Havasu Lifestyle
Visit any of my Lake Havasu real estate sites below for more information on the Havasu market:
Liz Sells Lake Havasu
Homes for Sale in Havasu
Havasu Area Homes
Just Call Liz
Live in Lake Havasu