Here we are, the first week of June. School ended in Lake Havasu two weeks ago and your kids already beg you for something to do. How about taking them to see fun kids movies this summer for free? And I know you'll need a break as well. Grab your best friends for a little coffee & canvas later this month.
Free Summer Movies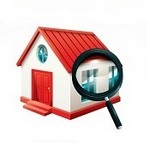 Just this week, Movies Havasu began offering free summer movies for kids. Every Monday, Thursday, and Friday at 10 am, Movies Havasu offers a free kids movie to keep your kids entertained outside of your house and out of the heat. Each week, they showcase something new:
June 3, 6, 7: Hotel Transylvania
June 10, 13, 14: Goosebumps 2
June 17, 20, 21: Peter Rabbit
June 24, 27, 28: The Star
July 1, 4, 5: Dr. Seuss' The Grinch
July 8, 11, 12: How to Train Your Dragon: The Hidden World
July 15, 18, 19: Despicable Me
July 22, 25, 26: The Secret Life of Pets
Children must be accompanied by a paying adult.
Coffee & Canvas Paint Night
Need an espresso and a Picasso? Crave a latte and a Da Vinci? How about an Americano and a Van Gough? OK. So, those artists' works may not show up at the Coffee and Canvas event. But you can create your own masterpieces while filling up on caffeine at Mohave Community College's Coffee & Canvas Paint Night. From 6 pm to 9 pm, everyone's invited to express their creative side at this fun event. Tickets cost just $35 per person. All supplies and coffee will be provided for you. Limited seating and a registration deadline (June 18th) mean you should register as soon as possible. Contact Janet Cruz at (866) 664-2832 or via email.
FEATURED LAKE HAVASU PROPERTY FOR SALE
Visit any of my Lake Havasu real estate sites below for more information on the Havasu market:
Liz Sells Lake Havasu
Homes for Sale in Havasu
Havasu Area Homes
Just Call Liz