The Great Race hits Havasu for some car fueled fun this Friday, June 26th.  The plan is for participants of the race to make an overnight stop in our Lake Havasu community.  They would love it if everyone came out to celebrate with them.
What: The Great Race Overnight Stop
Where: McCulloch Blvd, Lake Havasu City, AZ
When: Friday, June 26, 2015 4:50pm
Cost: FREE
Contact: Jeff Stumb, Director, Great Race (800) 989-7223 or via email
What is The Great Race?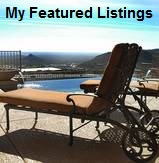 Hemmings Motor News sponsors the annual Great Race.  Hundreds of vintage, collector and antique cars start their trek across the country at Kirkwood, MO.  Over the next nine days, they make their way to Santa Monica on the West Coast.  They stop overnight at various cities along their route.  They've already been to Springfield, MO, Oklahoma City, Amarillo and Santa Fe.  After hitting up Gallup tonight and Flagstaff tomorrow, they have their sights set on Lake Havasu City.
What Happens When the Great Race Hits Havasu?
I think the better question is "what won't happen?"  Don't get me wrong.  When The Great Race hits Havasu this Friday, it will definitely be a family-friendly affair.  Cars will begin coming in around 4:45pm or so.  Make sure you have your cameras at the ready.  It is expected to take about 1 1/2 hours for all participants in The Great Race to officially arrive.  The finish line for their overnight stay will be The Red Onion.
McCulloch Blvd will be closed when The Great Race hits Havasu on Friday.  Parking will be available on both Swanson and Mesquite.  Visit with participants and check out their cars.  Stave off the heat with an ice cold beer from one of the beer tents on-site.  Must be 21 or older with a valid photo ID to purchase beer.
What is your favorite classic car?  Please let me know in the comments below.  See if your favorite is in the line-up when The Great Race hits Havasu this Friday, June 26th.
Featured Lake Havasu City Home

Liz Miller, Just Call Liz for Your Own Piece of the Lake Havasu Lifestyle
Visit any of my Lake Havasu real estate sites below for more information on the Havasu market:
Liz Sells Lake Havasu
Homes for Sale in Havasu
Havasu Area Homes
Just Call Liz
Live in Lake Havasu