Who says you have to wait til summer to see fireworks?  The Havasu 2016 Winter Blast Pyrotechnics Show takes place from February 11th to February 14th.  That's right.  Forget candy or flowers.  Give your favorite gal a fireworks show instead!
What: Havasu 2016 Winter Blast Pyrotechnics Show
Where: SARA Park
When: February 11-14, 2016, 5pm to 10:30pm Thurs-Sat, 5pm to 10pm Sun
Cost: $5 per person per day, kids 12 & under FREE, $5 per vehicle per day for parking
Contact: Western Pyrotechnic Association (928) 453-3444
Havasu 2016 Winter Blast Pyrotechnics Show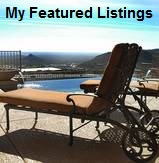 The Western Pyrotechnic Association is hosting the Havasu 2016 Winter Blast Pyrotechnics Show at SARA Park starting tomorrow.  This is a chance for members of the WPA to show off their skills.  Luckily, the public is the one that benefits the most.  This marks the 27th year that the Winter Blast has been held in our Lake Havasu community.  Vendors come from all over the world to get away from the cold and light up the skies.  Every year, it just gets better and better.
Gates open at 3pm each afternoon.  The first of the fireworks shows begins around 5pm.  But the larger shows can be seen at 7:30pm every night.  If you want to see the biggest and the baddest of the fireworks shows at the Havasu 2016 Winter Blast celebration, make sure you go to SARA Park on Saturday night.
No matter how "chill" your dog may be, loud noises and bright flashes of light scare just about every animal.  Please keep them at home.  It's for your pet's benefit as well as everyone around you.  The SARA Dog Park will be closed while Winter Blast events are happening.  You can take Fido to Avalon Dog Park (1294 Avalon) or Lion's Dog Park (London Bridge Beach) during this time instead.
No consumer fireworks will be allowed at the Havasu 2016 Winter Blast.  Leave the show to the professionals.  While food and drinks are permitted in the parking lot, BMX track and the ball fields, they are not allowed in the Winter Blast area.  Sometimes, car alarms can be triggered by the loud BOOM of the fireworks.  Go ahead and lock up your car.  But you might want to consider leaving the alarm disengaged during the show.  It's your call.
Have you ever been to one of the Winter Blast shows in the past?  What advice would you pass along to someone who has never been there before?  Please leave your tips in the comments below.
Featured Lake Havasu City Home
Liz Miller, Just Call Liz for Your Own Piece of the Lake Havasu Lifestyle
Visit any of my Lake Havasu real estate sites below for more information on the Havasu market:
Liz Sells Lake Havasu
Homes for Sale in Havasu
Havasu Area Homes
Just Call Liz
Live in Lake Havasu