What started out as a fun get-together with a few friends has evolved into a treasured annual tradition. The Havasu Buses by the Bridge 2018 event promises a groovy time for VW fans. Vintage VW Bus owners from near and far travel to our lovely lakeside community for fun, games, entertainment, and more. Are you up for it?
What: Havasu Buses by the Bridge 2018
Where: Lake Havasu State Park – Windsor 4
When: January 12th to January 14th
Admission: $2 per person, Camping Fees: $20 to $40
Contact: Ronnie Feitelson, Buses by the Bridge (928) 680-7664 or via email
Havasu Buses by the Bridge 2018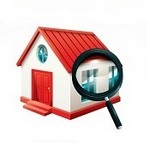 Camping in the winter? Only in Havasu! In the past, the Buses by the Bridge event took place at the same time as the Havasu Balloon Festival. Unfortunately, this time, it's the weekend before the festival. Instead, guests of Havasu Buses by the Bridge 2018 have the chance to attend a lantern workshop, participate or partake in a chili cook-off, listen to a live concert, and take a lantern walk. There will be activities and events geared especially towards the younger guests. A trip to the skate park via bicycles takes place Saturday morning. So, don't forget to bring your bikes. And a cornhole tournament happens on Saturday as well, with the first 16 teams to sign up competing against each other for bragging rights and prizes.
Gates at the Havasu Buses by the Bridge 2018 event open promptly at 7 am. Raffles will be held each day. Some of the prizes include a custom lantern from West Coast Bays, several bikes and accessories for adults and kids, and a 2007cc engine from EMPI. All winners will be announced at an awards ceremony on Sunday at 10 am.
Havasu Buses by the Bridge 2018 is all about fun. Each year, proceeds from the event get donated to local children's charities. Last year, Haven Family Resource Center received $2500. The Western Humane Society received food and treats because organizers figured dogs make kids happy. So, why not donate to keep the dogs healthy? This is a fun weekend to spend quality time with your family. While you're enjoying yourself, you're also helping local children and animals in need.
Camping for Havasu Buses by the Bridge 2018
Everyone pays just $2 per person per day to walk through the entry gates. But camping really started it all 22 years ago. If you're just interested in staying overnight on Saturday, you pay $20. A two-night stay (Friday through Sunday) costs $30. But for the whole three-day weekend, guests pay $40 to camp. RV's will cost $10 extra. You don't have to have a VW Bus to attend. However, you must park in the designated RV parking area on a first come-first served basis.
Featured Lake Havasu City Home
Liz Miller, Just Call Liz for Your Own Piece of the Lake Havasu Lifestyle
Visit any of my Lake Havasu real estate sites below for more information on the Havasu market:
Liz Sells Lake Havasu
Homes for Sale in Havasu
Havasu Area Homes
Just Call Liz
Live in Lake Havasu