It's March Madness in Lake Havasu City. The first two weekends of the month start off with several different fun, family-friendly events. The first weekend features the yummy Havasu Chili Cook-Off. Then, you have not one but TWO different car shows to visit the following weekend. And that's all before St Patrick's Day even arrives!
Havasu Chili Cook-Off
What: Havasu Chili Cook-Off 2019
Where: London Bridge Beach
When: Saturday, March 2nd, 12 pm to 3 pm
Tasting Kits: $8 per person
Entry in Chili Cook-Off: $20 to $35
Contact: Allene Macklin, Event Coordinator, (928) 566-1336 or via email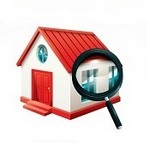 Do you have a favorite family chili recipe that always receives rave reviews? Enter it into the Havasu Chili Cook-Off on March 2nd. Since this is an official ICS (International Chili Society) event, you must be an ICS member to participate. But that only takes a few minutes and a visit to https://www.chilicookoff.com/register. Then, pay your entry fee of $20 (veggie chili – no meat), $30 (homestyle – must include beans and chili verde – no beans or fillers) or $35 (Traditional Red – no beans or fillers). Additionally, each participant must include a People's Choice entry. Tasting kits will be sold to the public for $8 each. And you get to help decide who the People's Choice winner will be.
Havasu Car Shows
What: Havasu Classics Show & Shine
Where: The Shops at Lake Havasu (5601 N Hwy 95)
When: Saturday, March 9th, 9 am to 2 pm
Registration: $35 before March 1st, $40 day of
Contact: Daniel Thompson, Havasu Classics, (928) 505-4184 or via email
All makes and models are welcome to the Havasu Classics Show & Shine on March 9th. Do you prefer the rounded flair of the '52 Chevy Belair or the meaty muscle of a 1970 Ford Torino? You'll find cars like this and many more at the show. Food and beverages will be available for purchase as well. Money raised from the show benefits local charities that the Havasu Classics organization supports.
What: Extreme Machines
Where: Downtown Havasu District (Main St)
When: Saturday, March 9th, 9 am to 6 pm
Admission: FREE
Contact: Darrin Davidson, Event Coordinator, (928) 486-7393 or via email
After the Havasu Show & Shine finishes up, take a drive over to Main St/McCulloch Blvd in the downtown area for the Extreme Machines event. Here, you'll find the most extreme in a variety of motorized vehicles: cars, trucks, motorcycles, boats, and UTVs. Last year featured a 1915 Harley Davidson Factory Racer. The LHHS Boosters offer food and beverages for sale to raise funds for their athletic department. And visitors get to enjoy live entertainment at Querio and McCulloch throughout the day. The event includes a fun Poker Run starting at 9 am and raffles held all day long. Lots of fun for everyone!
FEATURED LAKE HAVASU PROPERTY FOR SALE
Visit any of my Lake Havasu real estate sites below for more information on the Havasu market:
Liz Sells Lake Havasu
Homes for Sale in Havasu
Havasu Area Homes
Just Call Liz