Tomorrow, friends and family gather together to feast and give thanks for the blessings they received over the past year. Are you entertaining out-of-town guests? What do you do with the rest of your holiday weekend? Don't worry. Havasu Christmas fun begins once Thanksgiving ends.
Havasu Christmas Fun
What: Ice Skating at London Bridge
Where: London Bridge Resort
When: November 24th to January 8th
Admission: $10 per hour for adults, $8 per hour for kids ages 12 & under
Contact: London Bridge Resort (928) 855-0888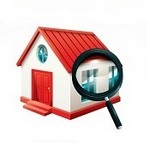 Who says you can't ice skate in the desert? Certainly not the London Bridge Resort. Their ice skating rink opens up the day after Thanksgiving and continues through January 8th. Bring your skates if you got 'em. If not, your hourly fee includes one pair of ice skates. Hours of operation: Tuesday through Thursday 4 pm to 9 pm, Friday 4 pm to 11 pm, Saturday 3 pm to 11 pm and Sunday 2 pm to 8 pm. The rink is closed on Mondays. The rink stays open from 2 pm to 9 pm on Christmas Eve but will be shut down on Christmas Day.
What: Festival of Lights
Where: London Bridge
When: November 24th to January 1st, 6 pm to 10 pm
Admission: FREE
The next bit of Havasu Christmas fun involves about half a million twinkling lights. The London Bridge never looks as pretty as when it's lit up with Christmas lights. You'll find Santa hanging around the Old English Village from 6 pm to 8 pm every Friday and Saturday beginning the day after Thanksgiving. So, if you're there during those times, make sure you have your camera ready for a prime photo-op with the jolly old elf himself.
What: Swim Race Across Bridgewater Channel
Where: London Bridge Resort
When: Friday, November 24th, 6 pm to 9 pm
Admission: FREE
Contact: Cal Sheehy, London Bridge Resort (928) 855-0888 or via email
One of the favorite traditions used to kick off the Festival of Lights is a swim race across the Channel. They accept visitors and residents of all ages. As long as you know how to swim and are up for the challenge, you're in! Just register at Shugrue's at 5 pm on November 24th. The first one across gets to flip the switch that lights up the Festival of Lights for the season.
Featured Lake Havasu City Home
Liz Miller, Just Call Liz for Your Own Piece of the Lake Havasu Lifestyle
Visit any of my Lake Havasu real estate sites below for more information on the Havasu market:
Liz Sells Lake Havasu
Homes for Sale in Havasu
Havasu Area Homes
Just Call Liz
Live in Lake Havasu