For many Havasu home buyers, one question pops up more than any other. Should I buy a new home before I sell my current one or should I sell my current home and THEN buy a new one? On one hand, when you buy first, you run the risk of juggling two mortgages until your current house sells. On the other hand, if you sell first, you end up having to move twice in a short period of time. Read the pros and cons for both sides so you can make an informed decision on how to proceed.
Havasu Home Buyers: Buy First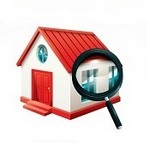 You don't want to deal with the hassle of moving your stuff into storage and living out of a motel for the next several weeks. Or, you'd rather not have to hunt down a short-term rental just to have to turn around and move again in a few months. So, you decide that you'll be one of those Havasu home buyers who buys a home before they sell their current property. There are three options to choose from if this is the path you take. First, put in an offer on a Havasu home. Add a "sale and settlement contingency". This means that the sale of the new home is contingent upon the sale of your current home.
Second, use your savings, a home equity line of credit (HELOC) or a bridge loan to buy another Havasu home. Not enough in your savings account? A HELOC acts as a second mortgage by tapping into your current home's equity. A bridge loan offers another possibility for a short-term loan but can be difficult to find. Finally, one other option when buying first is to rent out your current home. This will help you cover the cost of your new mortgage. Of course, all this is contingent upon being approved for the second mortgage.
Havasu Home Buyers: Sell First
Now, if you are more of "a bird in the hand is worth two in the bush" kind of homeowner, you may want to sell your Havasu home before you buy a new one. If that's the case, you also have three options. First, put your current home on the market. Then, when you find a home you like, put in an offer but with a settlement contingency. The sale of the new home will be contingent upon the sale of your current home within a certain time frame. Your second option is a "rent back agreement". With this agreement, you pay the buyer rent in exchange for living in your current home while looking for a new one. As you can imagine, this is not an ideal agreement for buyers and may reduce your chances of finding a buyer for your home. Lastly, you could sell your current home, take the money, and move into a temporary home while you look for a new one. The biggest pro of this is that you have your money in hand when looking for your new Havasu home. There's no feeling of being rushed.
Talk to your Lake Havasu REALTOR@ about which option works to your best advantage. Each option has its pros and cons. Only you can decide which one is right for you.
Featured Lake Havasu City Home
Liz Miller, Just Call Liz for Your Own Piece of the Lake Havasu Lifestyle
Visit any of my Lake Havasu real estate sites below for more information on the Havasu market:
Liz Sells Lake Havasu
Homes for Sale in Havasu
Havasu Area Homes
Just Call Liz
Live in Lake Havasu