You've been searching for a Lake Havasu home. Finally, you found one. It has "good bones". You've worked out your financing even though your credit may be less than stellar. You're ready to hand over your life savings to own a piece of the American dream. But, there's more to buying a Havasu home than the down payment. Other costs creep in both before and after you sign on the dotted line. It's time to take a look at the real costs involved with your Lake Havasu home purchase.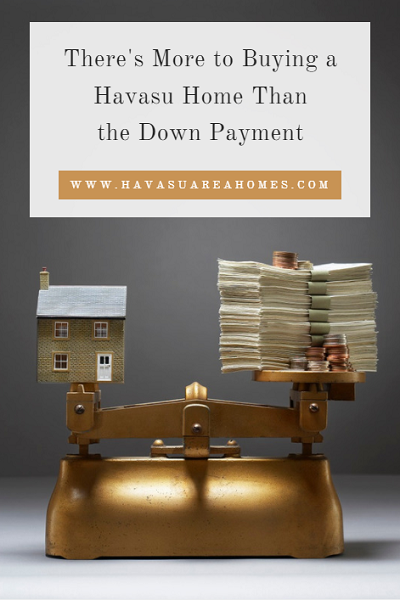 True Costs of Buying and Owning a Havasu Home
Closing Costs and Loan Fees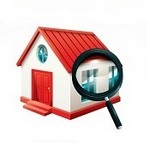 It takes time and money to process a home loan. In addition to the down payment, you're going to need to pay closing costs, prepaids, and other fees. These include fees for the loan origination, the title search, title insurance, recording fees, credit searches, an appraisal, etc. Mortgage payments are due on the 1st of the month. "Prepaids" are the costs of property taxes, mortgage interest, and homeowner's insurance that accrue from the time you close on your Lake Havasu home to the end of the month. For example, if you close on the 15th, you must pay the prorated costs of these prepaids for the remaining 15 or 16 days of the month. On average, the closing costs and prepaids run between 3% and 5% of the purchase price for your home.
Inspections
I've said it before and I can't stress this enough, always have a professional home inspector check your Havasu home out. This includes newly constructed houses. But remember, the home inspector doesn't look for everything. For example, they might take a quick look at the roof, but they don't climb up on it. They check to see if the faucets and lights turn off and on, but they don't check behind the walls for frayed wires or leaky pipes. However, if they notice mold, broken roofing tiles, or other indicators of potential problems, they will let you know. Then, you may need to hire another specialist to take a closer look. These inspections cost between $400 to over $1000, depending on how many inspections you end up getting. Since you'll be investing at least six figures into this property, it's worth the upfront costs of these inspections to make sure this deal isn't a dud.
Homeowners' and Condo Association Fees
Not every property in Lake Havasu City belongs to a homeowners' association. However, some areas do. Talk to your Lake Havasu REALTOR@ to find out if your new home is part of a homeowners' association. If so, you'll want to know what your monthly, quarterly or annual fee will be. Typically, there is an additional one-time fee involved with setting any new homeowner up in the association as well.
Moving Expenses
When moving into a new Havasu home, there's always moving expenses involved. If you use a professional moving company, make sure you call around for estimates. Check references. Contact the Better Business Bureau to see if any formal complaints have been filed against them. Make sure they are licensed and insured. If you're moving everything yourself, you'll still have to pay for boxes, tape, bubble wrap, and maybe even a truck rental. So, even if you go the "DIY" route, you'll still incur an expense.
After You Move In
Once you move into your new Havasu home, you may want to make some changes. Let's face it. Even the "perfect home" could use a little sprucing up. Sometimes, this means new furniture and accessories. Other times, it could mean major renovations. Either way, it'll cost you. Don't forget to factor these costs into your budget. Also, consider maximizing the energy efficiency of your home to minimize utility costs. We all know how high those utility bills go during the heat of the summer in Lake Havasu City. Investing in new energy-efficient appliances, a tankless water heater, and updating your HVAC system all help reduce your energy costs in the long run.
As you can see, there's more to buying a Lake Havasu home than just the down payment. Loan fees, inspections, HOA fees, and closing costs are just a few added expenses you'll need to pay before you become an official homeowner. But it's all worth it for your own piece of paradise. Contact me when you're ready to start looking for your next Lake Havasu home.
Featured Lake Havasu City Home
Liz Miller, Just Call Liz for Your Own Piece of the Lake Havasu Lifestyle
Visit any of my Lake Havasu real estate sites below for more information on the Havasu market:
Liz Sells Lake Havasu
Homes for Sale in Havasu
Havasu Area Homes
Just Call Liz
Live in Lake Havasu