Some buyers need a turnkey property. Others look for that "diamond in the rough". Many real estate investors suggest buying the ugliest house in the nicest neighborhood for your best equity potential. You can change a Havasu home's look but you can't change its location. Also, you want a home with "good bones". That means a solid foundation underneath the peeling paint and stained carpets. But how do you know if a Havasu home has "good bones"?
How to Tell if a Havasu Home Has Good Bones
Feel the Flow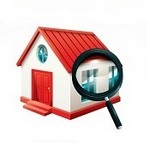 One way to tell if a Havasu home has good bones is to check out the home's flow. Does the room placement make sense (such as the dining room being next to the kitchen)? Can you move freely from one room to the next without feeling cramped or cut off from the rest of the house? Is there plenty of natural light flowing into your living space? How is the placement of the home? A southern exposure means sunlight from morning to night. If you like to wake up to the sunlight streaming in, you want your bedroom to face the east. A western-facing patio means sipping your evening wine while watching the sunset.
Minor Repairs, Yes. Major Repairs, No.
Another way to tell if a Havasu home has good bones is to find out what repairs are necessary. Cosmetic changes are minor. Everyone wants to infuse their home with their own personal design touches. This doesn't affect the "bones" of a home. However, cracks in the foundation, bad wiring, and shoddy plumbing can quickly rack up thousands of dollars in repairs. Don't be fooled by appearances. What you don't see can actually hurt you. ALWAYS make sure you get a home inspection done before you purchase any Havasu home, even if it's new construction. A good inspector will alert you to potential problems lurking within your home's walls (and floors and anywhere else).
Featured Lake Havasu City Home
Liz Miller, Just Call Liz for Your Own Piece of the Lake Havasu Lifestyle
Visit any of my Lake Havasu real estate sites below for more information on the Havasu market:
Liz Sells Lake Havasu
Homes for Sale in Havasu
Havasu Area Homes
Just Call Liz
Live in Lake Havasu