One of the things I strongly encourage for all my clients is that they get a home inspection.  Whether you are a Buyer or a Seller, home inspections are important.  Buyers need to know what they are getting themselves into.  An inspection also helps Sellers identify potential problems that need fixing.  This often translates into a higher sale price.  Here is your Havasu Home Inspections 101 primer of the "whats" and "whys" of home inspections.
Havasu Home Inspections 101
The first rule of Havasu Home Inspections 101 is you get to choose who inspects your home.  You aren't required to use anyone in particular.  While your Lake Havasu REALTOR® might be able to recommend someone, YOU ultimately decide who does your inspection.  Feel free to shop around.  Check with the National Association of Home Inspectors to see if the inspector is registered there.  Members of NAHI must conduct themselves in accordance with a strict Code of Ethics and Standards of Practice as outlined by the NAHI.  They also have to complete approved training and meet with NAHI's high standards to be a member.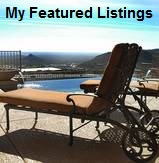 Next, a home inspector looks for potential problems with the integrity of the house in question.  Inside, they look at attics, plumbing, heating and air conditioning systems, garages, crawl spaces or basements and electrical components.  Outside, they check out the home's exterior (possible cracks in foundation or structure), porch, deck, walkways, chimney, roof, doors and windows.  They report any possible pest infestations, such as termites or mice, based on visual evidence.  However, an official pest inspection is separate from a home inspection.  It would be a good idea to follow up with a pest control company if a home inspector sees a potential problem.
To Be There or Not to Be There
Another part of Havasu Home Inspections 101 is that you be in attendance when the inspector is on-site.  While it's not required, it's a good idea, if possible.  This helps provide a better picture of your home inspection.  You have the opportunity to ask questions.  Find out what is important and what is not when it comes to the home inspection.  Is it a potential structural issue?  A home inspector will point it out.  Is it just a cosmetic thing?  It won't go into the report.
Who Does the Inspector Work For?
Finally, the inspector works on behalf of the person who pays them.  They are supposed to remain a neutral third party.  If they are reputable, they will not hold back adverse information on a report simply because they are being paid by the Seller and not the Buyer.  However, if you are the Buyer, it is in your best interest to hire someone to do the inspection yourself.  This includes new construction as well as existing homes.
Keep in mind that home inspectors are not the ones responsible for the condition of your Havasu home.  Their inspection tends to be a cursory one.  They won't look behind walls or pull up floors to inspect the sub-flooring.  They report what they see.  Not every home is perfect.  A problem could arise down the road that was not foreseen on the inspection.  The home inspector will not be responsible for this.
If you take just one thing away from this Havasu Home Inspections 101, it should be this: hire a home inspector.  Buyers can utilize the inspector's report to possibly negotiate a better price.  Sellers can take the information provided on the report and fix the problems right away.  Studies show that Buyers overestimate the cost of repairs by at least twice the real cost.  Save money and fix it before you show it to potential Buyers.
Featured Lake Havasu City Home
Liz Miller, Just Call Liz for Your Own Piece of the Lake Havasu Lifestyle
Visit any of my Lake Havasu real estate sites below for more information on the Havasu market:
Liz Sells Lake Havasu
Homes for Sale in Havasu
Havasu Area Homes
Just Call Liz
Live in Lake Havasu