People sell their homes for many reasons. A career change. An expanding family. Empty-nesters needing to downsize. Perhaps the home was inherited. A Havasu home sale can have a significant effect on your taxes. Depending on your situation, you may end up paying a tremendous amount of taxes the next time you file.
Havasu Home Sale and Your Taxes
Capital Gains Tax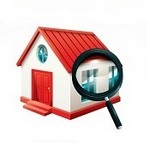 When you sell your Havasu home, the profits you receive are subject to capital gains tax. With Havasu home values increasing more and more over the past several months, paying capital gains tax becomes a reality for many sellers. However, as of the writing of this post, the IRS allows you to keep a certain amount of the profits before you pay capital gains tax. For single filers, taxes must be paid on anything over $250,000 earned. Married couples keep $500,000 before they start paying capital gains tax.
Keep in mind that you must have lived in the residence for at least two of the last five years in order to qualify for this exclusion. If you earn more than $250,000/$500,000, you only pay taxes on the amount above it. For example, if you're single and your Havasu home sale netted you a $300,000 profit, you only pay capital gains on $50,000.
How to Determine Your Profit from a Havasu Home Sale
The bottom line of a contract does not determine the profit you earn from your Havasu home sale. It simply states what you, the seller, will be paid for the property you're selling. From that, subtract any principal owed on your home. Then, deduct any prorated property taxes paid, commissions paid to your REALTOR®, points paid at closing (if applicable), title fees, and any expenses incurred while making repairs to sell your home. After all of these costs are deducted, what's left is your profit. And that's what determines capital gains (if any).
Partial Capital Gains Exclusion
Don't qualify for the full exclusion with your Havasu home sale? You might be able to claim a partial exclusion. Let's say a natural disaster totally decimated your home. Or, you have to relocate quickly due to a huge job promotion. But, you only lived in your home for 18 months. You might be able to lay claim to 75% of the capital gains exclusion ($187,500 for single filers/$375,000 for married couples filing jointly). Also, if you're in the middle of a divorce and you both own a home together, you might be able to split the profits and claim them separately on your individual taxes. Of course, you both need to have lived in the house for at least two of the last five years to qualify for that.
Reconsider Your Sales Price
Finally, if it ends up that you'll be paying a high amount of taxes due to your Havasu home sale, your last option may be to lower your sale price. But, you may want to hold off on that before talking to your accountant and determining your real tax figures first. In fact, if you have any questions about capital gains taxes and how they affect you, speak with your accountant first.
FEATURED LAKE HAVASU PROPERTY FOR SALE
Visit any of my Lake Havasu real estate sites below for more information on the Havasu market:
Liz Sells Lake Havasu
Homes for Sale in Havasu
Havasu Area Homes
Just Call Liz