I've heard this from many sellers throughout my real estate career. "My Havasu home isn't selling. It's been on the market for weeks. What do I do now?" Some things are well within your control, such as the condition of your property, staging, and incentives you might want to consider. Others are out of your hands completely (market conditions, for example). If your home isn't selling, what can you do to be proactive in bringing more traffic to your door?
When Your Havasu Home Isn't Selling
Fix it Up and Stage it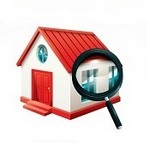 I've said this before. One of the tried and true ways to sell your Havasu home is to clean it up and stage it. Dirty, cluttered, and/or empty houses are hard to sell. Buyers need to be able to picture the space as their own. Your Lake Havasu REALTOR@ may be able to recommend a good local staging company to help you out. And don't forget to make as many repairs as you can, no matter how small or insignificant you think they may be. The doorbell doesn't work. So what? Visitors can still knock. It may seem silly to you, but even a broken doorbell can put doubt into buyers' minds about the structural integrity of your Havasu home. The more things a buyer sees that need repair, no matter how minor, the less they'll be willing to offer you for it.
Take New Photos
After you've done all the repairs you can, cleaned it up, and staged it properly, it may be time to take new photos. The internet is the first place most buyers visit when looking for a new Havasu home. Take advantage of your newly groomed property and snap photographs to post online. Your Lake Havasu REALTOR@ should be able to help you out with this as well.
Offer Incentives
Still having trouble selling? It may be time to sweeten the pot with an incentive or two. Offer a prepaid home warranty for a year. Pay some of the buyer's closing costs. Maybe throw in free pool cleaning service for a year. Any of these may turn a "maybe" into a "yes".
Slow Market
One of the things that is out of your control when selling your Havasu home is the condition of the real estate market. Winter months tend to be slower in the Havasu market. Buyers really start looking in the spring so that they can get moved and settled in before it gets too hot. But that doesn't mean you should pull your home off the market temporarily. Instead, keep in mind that anyone looking for a Havasu home during the slow season is a serious buyer.
If you're trying to sell your Havasu home but haven't seen much traffic at your door, contact me. I can help you find out why it isn't selling and, together, we can work on a plan to bring buyers to your front door right now.
Featured Lake Havasu City Home
Liz Miller, Just Call Liz for Your Own Piece of the Lake Havasu Lifestyle
Visit any of my Lake Havasu real estate sites below for more information on the Havasu market:
Liz Sells Lake Havasu
Homes for Sale in Havasu
Havasu Area Homes
Just Call Liz
Live in Lake Havasu