When the weather cools off, the players come out. Poker players that is. That's right. The Havasu Monster Storm Poker Run 2017 takes place October 14th. But the entry deadline ends soon. If you want to be a player in this game instead of just a spectator, you need to enter before the end of business on Monday, October 2nd. That's just five days away.
What: Havasu Monster Storm Poker Run 2017
Where: Nautical Beachfront Resort (1000 N McCulloch Blvd)
When: October 12th to 14th
Admission: $350 per team
Contact: Christina Crane or Jimmy Nichols, Storm Poker Runs, Christina (623) 238-1330 or via email, Jimmy (302) 739-4739 or via email
Havasu Monster Storm Poker Run 2017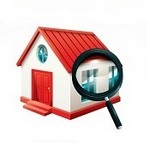 Thursday, October 12th, West Coast Drives hosts a welcome party for Havasu Monster Storm Poker Run 2017 participants at their facility located at 1766 W Acoma. On Friday, Havasu Springs hosts a special lunch for all poker run teams from 12 pm to 2 pm. You must have a wristband to get in. However, after that, everyone is welcome to join the pool party at the Nautical Resort's WET pool. Teams mingle with fans between 3 pm and 10 pm. Later in the day (6:30 pm to 10 pm), enjoy pizza, beverages, music and swimming during the concert at the cove.
If you can't make it to Friday's events, you've GOT to come out to the Nautical Resort on Saturday. That's when the adrenaline really gets pumping! The Poker Run begins promptly at 10 am. Contestants need to run out to the various checkpoints around the lake to pick up playing cards. The top three best hands win cash prizes. Spectators can bask in the sun at the Nautical WET Pool for another pool party from 1 pm to 5:30 pm.
But you don't have to be on a poker run team to win a prize. Come to one of the parties dressed up in your favorite Halloween costume. Whomever the judges deem the three best costumes win prizes, too. Admission of best hands for each team must be submitted before 5:30 pm to be considered for a prize. All prizes will be handed out at the end of the day. One last party music, dancing and drinks ends the festivities from 8:30 pm to midnight on Saturday. Wear your costumes because they'll still be handing out prizes then.
Parker Desert Bar Season Opens This Weekend
October is almost upon us. So, you know what that means. The Parker Desert Bar is open for business. Beginning this Saturday, September 30th, the little bar that could opens its saloon doors for paying customers. Located five miles inland from the Cienega Springs exit of Hwy 95, the bar is completely solar powered. They serve beverages and simple hamburgers hot off the grill. No checks or charge here. All customers pay cash. They'll be open from noon until 6 pm every Saturday and Sunday through the end of April. The only exception is that they'll remain open on Thursday and Friday for Thanksgiving. They'll even be open on New Year's Eve (Sunday, December 31st). Bring water, a vehicle with good suspension and plenty of cash when you visit. This is one of the most unique bars you'll ever see in the southwest. It's definitely worth the trek.
Featured Lake Havasu City Home
Liz Miller, Just Call Liz for Your Own Piece of the Lake Havasu Lifestyle
Visit any of my Lake Havasu real estate sites below for more information on the Havasu market:
Liz Sells Lake Havasu
Homes for Sale in Havasu
Havasu Area Homes
Just Call Liz
Live in Lake Havasu