Some of the most interesting Lake Havasu real estate exists right down by the Bridgewater Channel.  But how could we lay claim to the original London Bridge as well as an English Village for decades now without hosting a Ren Faire?  It doesn't seem possible.  That oversight has now been rectified with the Havasu Renaissance Faire 2017.
What: Havasu Renaissance Faire 2017
Where: Lake Havasu State Park Lot 4
When: Jan 6th & 7th, 10am to 6pm, Jan 8th, 10am to 4pm
Cost: Adults (13+) $10-$18, Kids (5-12) $5, Kids Under 5 FREE
Contact: London Bridge Ren Fair (928) 846-7093 or via email
Havasu Renaissance Faire 2017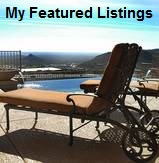 Approximately 5000 people attended the initial Ren Faire last year.  Money raised from sales allowed the London Bridge Lions Club to grant six $1000 scholarships to local ASU students last year.  With your help, the Havasu Renaissance Faire 2017 could be even bigger and better.
Guests of the Havasu Renaissance Faire 2017 are transported to medieval times.  Street performers and staff dress in period costumes.  You can, too, if you'd like.  But it's not required.  Watch jugglers, magicians, musicians and more perform in character all around the grounds.  You won't want to miss the jousting competition, armored combat or archery demonstrations either.  Just like the old days.  Then, there's the food and the vendors.  You'll need all three days just to see everything the fair has to offer!
Tickets vary in cost.  If purchased ahead of time, you receive a discount.  They cost more at the gate.  An adult ticket (in this case, anyone aged 13 or older) costs $10 for a single day or $15 for the entire three-day weekend.  It's $3 more per ticket at the gate.  Seniors and members of the military can take advantage of a $2 per ticket discount but only at the gate.  That's because you need to show proper ID to receive the discount.  So, it's a better deal to purchase your ticket online ahead of time.  Kids ages 5-12 enter for just $5, whether it's one day or the whole weekend.  All children under the age of five get in absolutely FREE.
Featured Lake Havasu City Home
Liz Miller, Just Call Liz for Your Own Piece of the Lake Havasu Lifestyle
Visit any of my Lake Havasu real estate sites below for more information on the Havasu market:
Liz Sells Lake Havasu
Homes for Sale in Havasu
Havasu Area Homes
Just Call Liz
Live in Lake Havasu