The weather in our Lake Havasu community this time of year is the perfect temperature for a bike ride.  There's nothing like the wind in your face and miles of pavement under your feet.  At the Havasu Tri State Bikefest 2016, you get to ride around Mohave County in search of your best poker hand.  Winner gets a truly grand prize.  Will that be you?
What: Havasu Tri State Bikefest 2016
Where: Downtown Lake Havasu (McCulloch Blvd)
When: Saturday, May 14th, 9am to 8pm
Cost: $25/person, $20/extra hand, spectators are FREE
Contact: Darrin Davidson, Danny's Junkyard (928) 486-7393 or via email
Havasu Tri State Bikefest 2016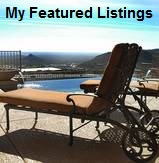 Participants in the Havasu Tri State Bikefest 2016 will start off at either Baddogs Bar & Grill or the Flying X Saloon on McCulloch Blvd.  From there, they will be trekking to Kingman (Desert Thunder Victory), Fort Mohave (Texaco 95 & Joy Lane) and Bullhead (Eagle Motorcycle Rentals).  At each stop, every contestant will select one card to add to their poker hand.  The top five hands at the end of the run will be awarded cash prizes, with $1000 to the best hand of the day.
A poker run is nice, but there is so much more to do at the Havasu Tri State Bikefest 2016.  The band Crosscutt will be performing at the Flying X Saloon from 1pm to 5pm.  That is also where you will find the beer garden (must be at least 21 to purchase and/or consume alcohol).  Don't miss the bike show on Main St going on all day long.  Peruse what the vendors have to sell at the swap meet.  When you get hungry, there will be plenty of food vendors on-site selling delicious food.
A portion of the proceeds from the Havasu Tri State Bikefest 2016 will be donated to the Western Arizona Humane Society.  Admission to the poker run is $25 per person.  If you wish to play an extra hand (to hedge your bets on the grand prize), it will cost you another $20.  Not riding?  Then it won't cost you a dime to listen to some great music and visit the vendor booths.  Registration is available at any of the stops along the poker run.  You can also register online at Tri-StateBikeFest.com.
Do you plan on participating in the Havasu Tri State Bikefest 2016?  What type of bike do you ride?  Please share in the comments below.
Featured Lake Havasu City Home
Liz Miller, Just Call Liz for Your Own Piece of the Lake Havasu Lifestyle
Visit any of my Lake Havasu real estate sites below for more information on the Havasu market:
Liz Sells Lake Havasu
Homes for Sale in Havasu
Havasu Area Homes
Just Call Liz
Live in Lake Havasu