Unless you're a first-time home buyer, are looking for a second home or are a real estate investor, most likely, you'll need to sell your current home before you can move on to the next Lake Havasu home. If possible, sell your current home before you even start looking. However, this isn't always feasible. That's where the home sale contingency offer comes in to play.
What is a Contingency Offer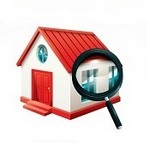 A contingency offer is when the buyer makes an offer on a home but with conditions (aka "contingencies"). Common contingencies include the completion of a home inspection. After that, they may request certain repairs or replacements be done before completion of the sale. Next, a home appraisal contingency allows the buyers to renegotiate the price if the appraisal comes back less than the listing price. Another possibility is the financing contingency. Even with an approval letter in hand, things happen during the loan process. The underwriter may find problems with the application and deny the loan.
A financing contingency gives buyers a way to back out of the sale agreement. Then, a clear title contingency allows buyers to back out of the sale if any unresolvable issues arise from the title search. Finally, there's one of the most popular contingencies: the home sale contingency. This means that the offer is contingent upon the sale of the buyer's current home.
Types of Home Sale Contingency Offers
While several variations exist, a home contingency offer boils down to two distinct types: first right of refusal and taking the property off the market. With the first type, the seller continues to market to other buyers even after they accept your offer. If another buyer comes along, they grant you the first right of refusal within a specified time period. While 72 hours is typical, more time can be negotiated into the contingency offer. If you cannot counter the offer within the agreed upon time, your offer is no longer valid. The seller moves on. You can see why sellers prefer this one.
Meanwhile, the other type of home sale contingency offer is when the seller agrees to take the home completely off the market while you try to sell your current home. Even so, sellers may still require a deadline for you to sell your current home before they place their home back on the market. If you have any questions regarding a home sale contingency offer or any other contingency offers, please feel free to contact me.
Featured Lake Havasu City Home
Liz Miller, Just Call Liz for Your Own Piece of the Lake Havasu Lifestyle
Visit any of my Lake Havasu real estate sites below for more information on the Havasu market:
Liz Sells Lake Havasu
Homes for Sale in Havasu
Havasu Area Homes
Just Call Liz
Live in Lake Havasu