Thinking about selling your Havasu home? Now's a great time to do so. The Havasu real estate market remains hot even as temperatures begin to cool off. Our secondary market continues to be a hot ticket for in-town and out-of-state buyers. Even so, some homes might be staying on the market longer than they need to. If you don't want that to be your house, consider implementing some of these home selling tasks into the marketing of your property. Otherwise, you might be asking yourself "why hasn't my home sold yet?".
Home Selling Tasks You Might Not Think About Doing But Should
Market to the Millennials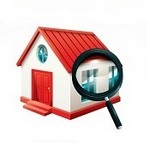 Add marketing to millennials to your list of home selling tasks. More than 1/3 of all buyers in today's real estate market are millennials, according to the National Association of REALTORS®. So, it would be wise to gear a good chunk of your marketing towards reaching this demographic. That means incorporating social media as part of your marketing campaign. Post your listing and open houses on Twitter, Instagram, Pinterest, and Facebook. Promote any smart features your Lake Havasu home provides, including smart thermostat, energy-efficient appliances, low-E windows, wireless security systems, etc. Millennials aren't the only ones looking for a more energy-efficient "smart" home. And they aren't the only ones using social media. So, when you highlight these features via social media, you're expanding your reach.
Buyers Prefer Move-In Ready
Investors still purchase properties to flip. But the majority of buyers prefer a move-in ready home. Even small changes that make your Havasu home look its best can bring in a much broader audience and help sell your property faster. It could also improve your home's value. One way to find out what areas need to be tackled right away is to hire a professional to perform a home inspection. This gives you a chance to fix whatever potential problems your home might be hiding away before you put it on the market. Then, you avoid speed bumps when a buyer decides to make your property theirs.
Pet-Proof Your Property
We love our pets. They really become an integral part of the family. But they stink. Some buyers might be allergic as well. So another one of your home selling tasks you need to tackle is to pet-proof your property. Vacuum and sweep up pet hair on a daily basis to keep pet dander in check. Deep clean carpet, upholstery, and even heavy drapes. Smells tend to linger in these places. Empty kitty litter boxes and pick up your dog's "deposits" in the yard every day as well. And always do a quick trip around the interior and exterior of your home before any showing to get rid of any evidence of your pet. Keep toys, dishes, leashes, etc. stored out of sight before an open house or private showing as well.
Prepare to Show
Next item on your home selling tasks list? Get ready to show your property. Clear off the counters in your kitchen and bathrooms. To be safe, remove your valuables and prescription medications from the property altogether. Take down family photos. Get rid of all the clutter. That includes inside your closets. Make due with as little as you can while your home is on the market so that your closets and cabinets look as big as possible. (Buyers look in every nook and cranny.) And, before an open house, prepare refreshments for your guests so that they feel like your home could be their home. Then they'll see what your home is really worth…and they'll be willing to pay for it, too.
Hire a Pro for Your Photo Shoot
Finally, consider hiring a professional to take photos of your Havasu home. They know how to make your property look its best with proper lighting and good angles. Since most buyers hit the internet before they visit a property, listing photos provide their first glimpse at your humble abode. Fuzzy photos with bad lighting might turn them away.
Some home selling tasks are a given (clean it, fix it up, etc). But others might have slipped your mind or not even entered it to begin with. The home selling tasks I listed above will help you sell your Havasu home much more quickly and possibly for more money, too. Contact me when you're ready to list your home.
Featured Lake Havasu City Property for Sale
Visit any of my Lake Havasu real estate sites below for more information on the Havasu market:
Liz Sells Lake Havasu
Homes for Sale in Havasu
Havasu Area Homes
Just Call Liz