You've decided to sell your Lake Havasu home.  Good for you!  Last month's Havasu home sales were up 25% from May 2016's totals.  Buyers are definitely out there looking.  To be successful, you need to know how to avoid common Seller mistakes.  Otherwise, it may be a while before you can move on from your current property.
How to Avoid Common Seller Mistakes
Pricing is Key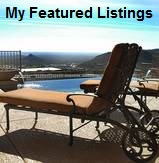 One of the most common Seller mistakes Havasu homeowners make is overpricing their home.  Too many Sellers get a specific price in their minds and won't budge.  Unfortunately, that creates an unrealistic expectation.  Talk to your Lake Havasu [email protected].  Compare prices of similar homes that recently sold in your neighborhood.  That means looking at sales within the last 30 days.  If you set your price too high, your home could sit on the market for weeks.  In turn, you might have to reduce your price before you sell it anyway.
Consider Every Offer
While we're talking about pricing, don't turn your nose up at an offer that comes in below list price.  Consider everything.  According to WARDEX (Lake Havasu's Regional MLS), Buyers paid 97.1% of a home's list price on average in May 2017.  You can always counter with a higher price.  Agreeing to a couple of thousand less than your list price may mean the difference between selling right now or waiting and settling for less later.  Again, discuss this with your Lake Havasu [email protected].  They know the local market trends.
Cluttered and Messy Won't Sell a Home
Another one of the common Seller mistakes Havasu homeowners make is not cleaning and clearing their home.  Decluttering creates a much more open and bright feeling.  You may have to rent a storage unit to keep your large furniture and other assorted, nonessential items in until you sell.  But it is well worth the temporary expense.  Also, use a bit of elbow grease to clean every wall, window, counter top, baseboard, etc. in your home.  Pack away any religious, political and personal items you may have in your home.  Buyers need to be able to picture themselves in the space.  You don't want to risk offending someone who's beliefs may differ from your own.
Lousy Photos Don't Make the Best First Impressions
Once you've cleaned and decluttered, it's time to take photos.  According to the National Association of [email protected], 44% of Buyers search the internet first when looking for a home.  Photos make the bigger impression.  After all, a picture is worth a thousand words.  Good photos entice.  Bad photos repulse.  Consider hiring a professional photographer.  An investment of a couple hundred dollars could mean thousands in return when it comes to the sale of your Havasu home.
Working With, Not Against, Your Agent
Yet another one of the common Seller mistakes you'll find is working against your agent.  What does that mean?  When your agent says you need to vacate, you need to vacate.  Be prepared to leave your home at a moment's notice so that your agent can show it to a prospective Buyer.  Keep things neat and tidy at all times.  Sticking around for an open house or private showing tends to make Buyers nervous.
Pet Problems
Finally, let's discuss pets.  Many of us consider our pets as just a furry extension of our family.  However, not everyone feels the same.  Some people have allergies.  Others are scared of them.   Whatever the case may be, take your pet off the property whenever a showing happens.  Crating isn't enough.  If you can't take them with you, ask a neighbor or family member to pet-sit while a showing/open house takes place.  Make your home feel warm and inviting to a potential Buyer.
Avoid these common Seller mistakes whenever possible.  Then, your home will sell in no time.  Contact me when you're ready to put your Havasu home on the market.
Featured Lake Havasu City Home
Liz Miller, Just Call Liz for Your Own Piece of the Lake Havasu Lifestyle
Visit any of my Lake Havasu real estate sites below for more information on the Havasu market:
Liz Sells Lake Havasu
Homes for Sale in Havasu
Havasu Area Homes
Just Call Liz
Live in Lake Havasu