Death and taxes.  You can't avoid either one.  Have you recently received the appraisal on your Lake Havasu home and thought, "Woo-hoo!  My value has gone up!"?  This feels great at first.  However, the downside is that higher appraisals mean higher property taxes.  You know your Lake Havasu home needs some work in order to actually be worth what the assessor says it is.  This could be a problem when it comes time to sell it.  Banks are reticent to approve a loan if the home in question isn't worth the sale price.  You need to know how to dispute your Havasu property tax assessment.  It might take a little time, but it can definitely be done.
How to Dispute Your Havasu Property Tax Assessment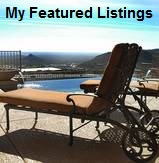 The National Taxpayers Union estimates that 30-60% of homes in the country have been improperly assessed at higher values.  Budget restraints have put a strain on County resources.  Inexperience and work overload combine to create incorrect value assessments.  The first thing you might want to do is to request your property tax card from the Mohave County Assessor's office.  They have a field office located right here in Lake Havasu City (2001 College Dr).  This card will show the history of your property as the County sees it.  If you find any errors in the lot size, dimensions of individual rooms, fixtures and even home improvements made, you should point them out to the assessor.  The assessor will then decide whether there needs to be a correction made and a re-assessment of the property done.
If the assessor isn't willing authorize a re-assessment of your property, the next step you need to take in how to dispute your Havasu property tax assessment may be to hire a professional.  A real estate lawyer, consultant or property tax negotiator might be your only chance to fight the incorrect assessment of your Havasu home value.  Since you will be paying for their services, you need to make absolutely sure that your property was valued higher than it should have been.  Talk to the assessor's office to find out precisely what formula they use to calculate a home's value.  You can also use this homeowner's checklist from the National Taxpayers Union if you'd like to try disputing it yourself.
Learn how to dispute your Havasu property tax assessment if you think it was incorrect.  Don't hesitate to fight it if you find that it is too high.  This could save you thousands of dollars in tax payments in the long run.
Featured Lake Havasu City Home
Liz Miller, Just Call Liz for Your Own Piece of the Lake Havasu Lifestyle
Visit any of my Lake Havasu real estate sites below for more information on the Havasu market:
Liz Sells Lake Havasu
Homes for Sale in Havasu
Havasu Area Homes
Just Call Liz
Live in Lake Havasu