Last October, new rules were put in place by the Consumer Financial Protection Bureau (CFPB) called TRID.  This consolidated some paperwork, providing consumers with a clear breakdown of fees, terms, closing costs, etc.  This all sounds good.  A side effect of these new rules, however, was how TRID affects Havasu home loan closing timelines.
What is TRID?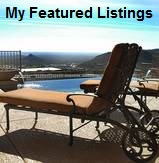 You might be asking yourself "what is TRID"?  The CFPB knew that the mounds of paperwork involved in the home buying process could feel overwhelming to Buyers.  They also found duplicate information in several areas on different paperwork.  The TILA-RESPA Integrated Disclosure Rule (TRID for short) combined the information from several different forms into two easy-to-read new forms: the Loan Estimate and the Closing Disclosure.  Next, they required three day timelines for each form.  The Loan Estimate must be given to the Buyer within three days of applying for the loan.  Buyers should receive a Closing Disclosure form within three days of close.  The TRID rule defines a "three day" timeline as three business days (Monday through Saturday).  Sundays and official holidays do not count in the "three day" rule.
How TRID Affects Havasu Home Loan Closing Timelines
So, how has this affected Havasu home loan closings?  Escrow officers report that they are seeing as much as an extra week added onto the closing process on average.  Why?  The information gathering process can present some obstacles.  Escrow officers now must obtain information from several different sources, such as title companies, insurance companies, the lender and others.  The more people involved, the more difficult the schedule juggling can be.  If a deadline passes before all pertinent data can be collected, the whole process must start all over again.
Are the days of 30 day escrows for Lake Havasu homes gone?  Not if you're a cash Buyer.  However, if you expect to borrow money to buy a house, expect a 45 day escrow instead (at best).  Don't let this stop you from looking for your dream Havasu home, though.  Interest rates remain at historic lows.  It's a great time to buy.  You just need to be a little patient.  Contact me with any questions and when you are ready to start the search for your next Havasu home.
Featured Lake Havasu City Home
Liz Miller, Just Call Liz for Your Own Piece of the Lake Havasu Lifestyle
Visit any of my Lake Havasu real estate sites below for more information on the Havasu market:
Liz Sells Lake Havasu
Homes for Sale in Havasu
Havasu Area Homes
Just Call Liz
Live in Lake Havasu