Lake Havasu schools are now out for summer.  Do you have a teenager who will be watching your little ones at your Lake Havasu home during the break?  Does your kid want to earn some extra money babysitting for others?  You would be doing them and yourself a great service by signing them up for one of the Lake Havasu Babysitting Safety Classes that the LHC Fire Department is currently offering.
What: Lake Havasu Babysitting Safety Classes
Where: Fire Station #1 (96 Acoma Blvd S) & City Hall (2330 McCulloch Blvd)
When: June 13 & 14, 15 & 16, 20 & 21, 22 & 23, 27 & 28, 29 & 30, 8am to 12pm
Cost: $30 per person
Contact: Gina Gutierrez (928) 855-3609 or Fire Dept Admin Office (928) 855-1141
Lake Havasu Babysitting Safety Classes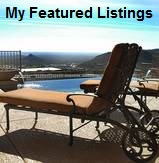 The LHC Fire Department knows that your children's safety is important to you.  Many older kids watch their younger siblings while their parents are working or are out for a much deserved night on the town.  Don't you want to make sure that they know what they are doing?  These Lake Havasu Babybsitting Safety Classes are geared for kids ages 11 to 15.  For just $30, your child will learn basic care-giving techniques, how to prevent injuries, safety measures to reduce the chances of injuries to the children in their care and fun activities to do with their charges.  Basic first aid will also be taught just in case a mishap happens.
Do you have a budding entrepreneur in your midst?  The Lake Havasu Babysitting Safety Classes will also teach them some business techniques for a successful venture.  Plus, having this class on their resume makes them look even more responsible to potential clients.
Each one of the Lake Havasu Babysitting Safety Classes is eight hours long.  These eight hours are conducted in four hour increments over a two day period (from 8am to 12pm).  For more information and to sign up for one of these classes, please contact Gina Gutierrez or the Fire Dept Admin Office at the numbers listed above.
Give your child the chance to succeed.  Teach them responsibility early.  Sign them up for a Lake Havasu Babysitting Class today.
Featured Lake Havasu City Home
Liz Miller, Just Call Liz for Your Own Piece of the Lake Havasu Lifestyle
Visit any of my Lake Havasu real estate sites below for more information on the Havasu market:
Liz Sells Lake Havasu
Homes for Sale in Havasu
Havasu Area Homes
Just Call Liz
Live in Lake Havasu