For the last 25 years, one boat show stood out above the rest.  And it's coming back to Havasu for its 26th year.  The Lake Havasu Boat Show 2017 hits Havasu State Park from April 7th to the 9th.  That's right!  For three days, find out what's new in pontoons, runabouts, wakeboards, jet skis, Ski Doos and much, MUCH more!
What: Lake Havasu Boat Show 2017
Where: Havasu State Park
When: April 7th to 9th, Fri – 12pm to 6pm, Sat – 9am to 6pm, Sun – 9am to 3pm
Admission: $5 per person per day, Kids 6 & under FREE
Contact: Bob Brown, Lake Havasu Boat Show (951) 501-0210 or via email
Lake Havasu Boat Show 2017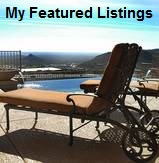 Looking for a new toy to play with on the water this summer?  Then you definitely want to visit the Lake Havasu Boat Show 2017.  Whether it's a fishing boat or day cruiser, jet ski or deck boat, there's something for everyone's taste and budget here.  More than 120 exhibitors help make this the biggest boat show in the Arizona/Nevada region.  If you want to take a boat out for a test drive, talk to the vendor to set one up.  Many vendors will demo them live on the lake for you.
Life Jacket Swap
As in years past. the Arizona Game & Fish Department sponsors their life jacket swap at the Lake Havasu Boat Show 2017.  The law requires that all watercraft stock enough age-appropriate/size-appropriate life jackets for everyone on board.  Have your kids outgrown their old ones?  Have you?  Then bring them to the boat show on Saturday and you can exchange them for a new one.  Supplies are limited so get there early.
Chili Cook-Off
That's right.  The Lake Havasu Boat Show 2017 proudly hosts the 5th Annual ICS Chili Cook-Off and Open Salsa Contest.  On Saturday, the best of the best compete in this ICS-sanctioned contest.  Few will move on to the chili championships later this year.  But we all come out winners since we get to sample each offering.
Gary Hart Memorial PWC Racing
On Saturday and Sunday, more than 150 competitors race out on the lake for the IJSBA Jettribe Gary Hart Memorial PWC WaterCross race.  Feel free to watch the races as they happen.  Cheer on your favorites to victory.
Parking is absolutely free of charge.  Dogs are welcome but must be on a leash at all times.  This is for their safety and for the safety of those around you.  When you get hungry or thirsty, visit one of the food vendors or beer gardens at the park.  Of course, you must be at least 21 years old with a valid ID to purchase and consume alcohol.  But there will also be plenty of options for anyone interested in a non-alcoholic beverage.  Have fun!
Featured Lake Havasu City Home
Liz Miller, Just Call Liz for Your Own Piece of the Lake Havasu Lifestyle
Visit any of my Lake Havasu real estate sites below for more information on the Havasu market:
Liz Sells Lake Havasu
Homes for Sale in Havasu
Havasu Area Homes
Just Call Liz
Live in Lake Havasu