Lake Havasu Bucket List Triathlon 2014
What is on your bucket list?  To climb Mt Everest?  To visit the Great Wall of China?  To run a triathlon?  Well, I can't help you with the first two.  But there is still time to get in on the Lake Havasu Bucket List Triathlon 2014 this Saturday so you can mark that right off!
What: Lake Havasu Bucket List Triathlon 2014
Where: London Bridge Beach
When: Saturday, May 10th Registration/Check-in: 5:30am, Race Start: 7am
Contact: Jonathan Grinder, Race Director for Tucson Racing (928) 453-3444 or via email

The Lake Havasu Bucket List Triathlon 2014 is divided into two separate divisions: the Sprint Triathlon and the Supersprint Triathlon.  The Sprint is comprised of an 800 meter swim followed by a 20 kilometer bike ride and finished up with a five kilometer run.  Competitors in the Supersprint category will begin with a 200 yard swim followed by a four mile bike ride and finish up with a one mile run.  A meeting with the triathletes will take place at 7pm on Friday, May 9th at the London Bridge Beach Park in Lake Havasu City.  The water is expected to be around 80 degrees, so bring your wetsuits just in case.
The Lake Havasu Bucket List Triathlon 2014 athletes will be begin at London Bridge Beach, where they will swim out to the Bridgewater Channel (out and back for Sprint racers).  The bike ride will be a lap around the Island (three times around for Sprint racers) and then a run along the Bridgewater Channel (Sprint racers only) and on to the London Bridge and back.  Time tracking will be done via official IPICO SportsTags that will be picked up at check-in.
If athletics is not part of your bucket list, you can come out and cheer these Lake Havasu triathletes on.  They can always use the encouragement.  And you may get some inspiration to start tackling your bucket list as well.  You can download a registration form for the Lake Havasu Bucket List Triathlon 2014 by visiting the Tucson Racing website here.  Whether you're racing on Saturday or just want to be a cheerleader, come to London Bridge Beach and make some noise.
Featured Lake Havasu City Home

For more info on this and other Havasu homes for sale, please visit my Featured Lake Havasu Listings page.
Liz Miller, Just Call Liz for Your Own Piece of the Lake Havasu Lifestyle
Visit any of my Lake Havasu real estate sites below for more information on the Havasu market:
Liz Sells Lake Havasu 
Homes for Sale in Havasu 
Havasu Area Homes 
Just Call Liz 
Lake Havasu Home Values 
Live in Lake Havasu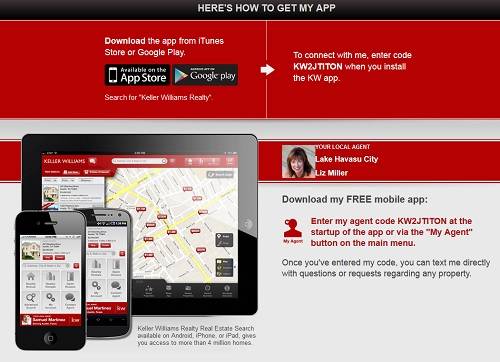 Originally posted on my Lake Havasu real estate blog here: http://havasuareahomes.com/real-estate-news/things-to-do-in-havasu/lake-havasu-bucket-list-triathlon-2014.