Can you believe we only have 11 days left in 2017? Where has the time gone? Looking back over the last year, there are several posts I created specifically to help buyers and sellers with the real estate process. The following are my top five tips for the Lake Havasu Buyer and Seller in 2017. Hopefully, you utilized them over the past year. If not, take them with you into 2018.
Lake Havasu Buyers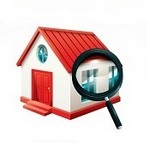 A nice downpayment and a hefty credit score are only two aspects banks look at when sizing up a Lake Havasu buyer. They also need to see a steady work history. Most prefer that you've been at your current place of employment for at least two years. The same goes for your home address. If you've hopped around from place to place several times over the last few years, it raises a red flag. Like employment, they like to see that you've been at your current address for at least two years. Finally, a low debt-to-income ratio shows that you are financially responsible. All these are factors in deciding whether or not to approve you for a mortgage loan.
Let's face it. Most of us have experienced financial stresses at one time or another. It happens. But that won't necessarily stop you, the Lake Havasu buyer, from purchasing a home. USDA and FHA loans help buyers purchase properties even with less than stellar credit scores. And, you might be able to utilize the Arizona HOME PLUS program to help you with your down payment.
Yes, it's very important to have a home inspection performed before you purchase a Lake Havasu home. Even brand new construction may have problems. But a home inspection doesn't cover everything. They don't move furniture, climb up onto the roof or take soil samples. However, if they notice cracks, holes, or other red flags that may require further investigation, a good inspector will point these out to you. It'll be up to you to hire someone to perform a separate inspection for these potential problems.
Lake Havasu Sellers
Good curb appeal helps bring buyers inside your home. But you don't have to spend a fortune to make your Lake Havasu home more attractive. A good cleaning, some fresh paint, and adding pops of color here and there turn that "for sale" sign into "sold" quickly and for little to no money.
Have you had your home on the market for a while? Can't get a Lake Havasu buyer to make an offer? Learn how to create bring fresh interest to a stale listing.
These simple, yet effective selling tips will help you get your Lake Havasu home sold in no time flat. Pricing is, of course, a big one. But another important thing to do is to make your home available for showings at a moment's notice. And then make yourself, your family, and your pets scarce when showings take place. If you hover while buyers look, you could make them nervous.
Featured Lake Havasu City Home
Liz Miller, Just Call Liz for Your Own Piece of the Lake Havasu Lifestyle
Visit any of my Lake Havasu real estate sites below for more information on the Havasu market:
Liz Sells Lake Havasu
Homes for Sale in Havasu
Havasu Area Homes
Just Call Liz
Live in Lake Havasu