Congratulations on your decision to buy a Lake Havasu home.  Our city offers so much for both visitors and residents.  Whether this will be your permanent home or a vacation getaway, Lake Havasu real estate makes a great investment.  When it comes to qualifying for a home, though, what do banks look for in Lake Havasu Buyers?
What Banks Look for in Lake Havasu Buyers
Financial, Work and Home Stability
Banks take several factors into consideration when deciding whether Lake Havasu Buyers qualify for a mortgage.  First of all, you need to be show stability.  A strong work history with at least two years on your current job helps.  They also want to see that you have lived in one place for a significant amount of time.  Two years at your current address shows that you aren't hopping around from place to place.  It also indicates that you are more likely than not to set down roots.  A good credit score proves stability as well.  Besides, the higher your credit score, the lower interest rate you pay.  That lowers your monthly payment and overall cost of the loan.
What's Your Down Payment?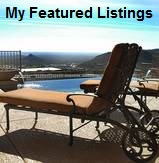 Another consideration banks make before qualifying Lake Havasu Buyers is their down payment.  A 20% down payment relieves you from having to purchase mortgage insurance.  However, most Lake Havasu Buyers don't have that much to plunk down on a home.  Some FHA loans allow for as little as 3%.  VA loans require no money down.  However, they also come with their own restrictions in what you can buy.  Talk to your mortgage broker or Lake Havasu [email protected] to find out more.  Banks pore over several months of your bank statements to see where the down payment came from.  You look strongest when you show you have saved it all up yourself over time.  However, some of it can be gifted to you by relatives, friends or others.  If that's the case, you might need to provide further proof of where the money came from.  It all depends on the type of loan you apply for.
Debt-to-Income Ratio
Your debt-to-income ratio assists banks in seeing whether a mortgage is "affordable" or not for Lake Havasu Buyers.  On the front end, they look at potential mortgage payment, taxes, insurance and HOA fees (if applicable) and then divide that number by your gross monthly income.  The result of that is then multiplied by 100.  For example, let's say they project your housing expenses to be $1200 per month.  Your household's gross monthly income is $5000.  Your debt-to-income ratio would be 24%.  That puts you well within FHA guidelines of 31% or less and just under the 28% or less requirement for most other lenders.
The second debt-to-income ratio takes your recurring debt (car loans, student loans, credit card payments, etc) and divides it up by your household's gross monthly income.  In turn, that number gets multiplied by 100.  For most lenders, anything over 36% throws up a red flag.
When you're ready to start looking, contact me.  I'll be happy to show you around and talk about what you need to do to get qualified for a Lake Havasu home.  I look forward to hearing from you.
Featured Lake Havasu City Home
Liz Miller, Just Call Liz for Your Own Piece of the Lake Havasu Lifestyle
Visit any of my Lake Havasu real estate sites below for more information on the Havasu market:
Liz Sells Lake Havasu
Homes for Sale in Havasu
Havasu Area Homes
Just Call Liz
Live in Lake Havasu