Mmmmm…do you smell that?  It's the taste of home baked goodness in Lake Havasu City.  All the little elves at Keller Williams Arizona Living have been baking to their heart's content to get ready for their Lake Havasu Charity Bake Sale and Car Show.
What: Lake Havasu Charity Bake Sale and Car Show
Where: Keller Williams Arizona Living Offices (1990 McCulloch Blvd N Ste 109)
When: Wednesday, March 26, 2014 4pm to 7pm
Contact: Liz Miller (928) 208-5184

Come to the Keller Williams' McCullouch office on Wednesday, March 26th for the Lake Havasu Charity Bake Sale and Car Show.  Motor heads will love the scenery: classic Chevys, Fords and more will be on display.  Take a stroll through the KW Bake Shop to find cake, cookies, pastries and more to satisfy any sweet tooth.  They're even sweeter because they were made with love by our Keller Williams team.
All proceeds from the Lake Havasu Chairty Bake Sale and Car Show will benefit a future 2015 graduating Senior as well as local Havasu charities.  Some of the charities that have benefited from past Keller Williams Arizona Living bake sales include the Parks and Recs after school program, Meals on Wheels, the Haven Family Resource Center and the K-12 Foundation.  Click on the flyer above, print it from home and bring it with you to receive $1 off your baked goods purchase as my "thank you" to you for helping us help others in our Lake Havasu community.  I hope to see you there!
Liz Miller, Just Call Liz for Your Own Piece of the Lake Havasu Lifestyle
Visit any of my Lake Havasu real estate sites below for more information on the Havasu market:
Liz Sells Lake Havasu 
Homes for Sale in Havasu 
Havasu Area Homes 
Just Call Liz 
Lake Havasu Home Values 
Live in Lake Havasu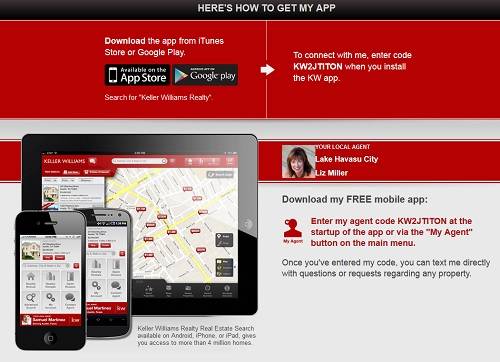 Originally posted on my Lake Havasu real estate blog here: http://havasuareahomes.com/real-estate-news/things-to-do-in-havasu/lake-havasu-charity-bake-sale-and-car-show.