Only 12 more shopping days 'til Christmas. Have you even begun ticking off the names on your gift list? Looking for something fun to do with the family? Need to fill yourself up with the holiday spirit? Take in one (or all) of these Lake Havasu Christmas Events going on right now!
Lake Havasu Christmas Events 2018
Ice Skating at London Bridge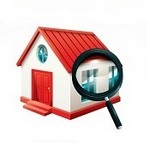 One of the fun things to do in Lake Havasu during the winter is to ice skate. Ice skating in the desert? Yes. It can be done. From now through January 6th, the London Bridge Resort hosts their annual outdoor skating rink. Currently, the rink shuts down every Monday. Until December 22nd, the skating rink opens from 4 pm to 9 pm every Tuesday through Thursday. It stays open from 4 pm to 11 pm on Fridays and Saturdays. And it operates from 4 pm to 8 pm on Sundays. However, beginning on December 22nd (just in time for Christmas break), the rink remains open from 4 pm to 11 pm every single day, including Monday. On Christmas Eve, the rink stays open from 4 pm to 7 pm. But it closes on Christmas Day. The cost runs $10 per hour for everyone aged 13+ and $8 per hour for everyone aged 12 and under. Your admission fee includes skate rental. For more information, contact the London Bridge Resort at (928) 855-0888.
Festival of Lights
Another one of the fun Lake Havasu events taking place right now is the Festival of Lights. Stroll through the English Village, along the London Bridge or through Bridgewater Channel every evening from 6 pm to 10 pm to see millions of twinkling lights on display. Santa shows up every Friday and Saturday until Christmas from 6 pm to 8 pm.
Christmas Tree Festival
A favorite one of the Lake Havasu Christmas events for tree lovers is the Christmas Tree Festival at the Havasu Museum of History. From 10 am to 4 pm every Tuesday through Saturday until January 5th, the museum displays dozens of beautiful trees decorated by local residents. Your $7.50 admission includes punch and cookies while you listen to Christmas carols. Kids ages 12 and under get in free of charge with an adult. Active military and museum members also get in for free. For more information please contact the Lake Havasu Museum of History at (928) 854-4938.
Lake Havasu Community Dinner
In what has become one of the most treasured Lake Havasu Christmas events, the Aquatic Center hosts their annual free community dinner this Friday, December 14th. Two separate dinners will be served at two separate times: 4 pm to 5:30 pm and 6 pm to 7:30 pm. Doors open at 3:30 pm and 5:45 pm respectively. Sit down to a warm meal with family, friends, and neighbors. Enjoy a free family portrait thanks to the Anderson Auto Group. I hear that Santa might make an appearance as well. For more information, contact the Aquatic Center at (928) 453-8686.
Buddy's Cookie Crew Party
Finally, the last of our Lake Havasu Christmas events is Buddy's Cookie Crew Party. Kids ages 4-10 are invited to join Buddy the Elf at a sugar cookie decorating party at the Aquatic Center from 5:30 pm to 7 pm on December 20th. The cost to join is just $5 per person. You must register ahead of time in order to secure a seat at the party. Call (928) 453-8686 to make your reservation today.
Yes, you can be filled with holiday cheer even in the desert. These Lake Havasu Christmas events ensure that happens for everyone. Merry Christmas and Happy Holidays to all!
Featured Lake Havasu City Property for Sale
Visit any of my Lake Havasu real estate sites below for more information on the Havasu market:
Liz Sells Lake Havasu
Homes for Sale in Havasu
Havasu Area Homes
Just Call Liz