We're not only about poker runs and boat shows in Lake Havasu City. This year, Cinco de Mayo falls on a Saturday. This Saturday, in fact. So, you know what that means. Chihuahua races! Havasu's own Paws & Claws hosts their 10th annual Lake Havasu Cinco de Mayo Chihuahua Races and Social this Saturday. And you get to enjoy all the cuteness absolutely free of charge!
What: Lake Havasu Cinco de Mayo Chihuahua Races 2018
Where: Paws & Claws Animal Care (2715 Maricopa Ave)
When: Saturday, May 5th, 4:30 pm to 6 pm
Admission: FREE
Contact: Paws & Claws (928) 505-MEOW (505-6369) or via email
Lake Havasu Cinco de Mayo Chihuahua Races 2018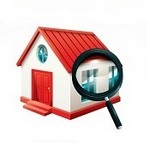 The Lake Havasu Cinco de Mayo Chihuahua Races are a fun, non-alcoholic way to celebrate what is traditionally known as a drinking holiday. It also raises awareness for good animal care. Anyone interested in having their furry friend join the race is welcome. All you have to do is show up at Paws & Claws at 4:30 pm on Saturday with your little guy in tow. Races start promptly at 5 pm. Make sure you also bring their immunization records to prove they're up to date on their vaccinations. Registration is free to all. Donations are always appreciated. The grand prize winner receives $200, with Taco Hacienda gift certificates handed out to second and third.
Post Your Pics!
Does a sweet little Chihuahua live in your Lake Havasu home? Post a pic of your adorable little guy (or gal) in the comments below. But, let's not discriminate. All creatures great and small are welcome here. Feel free to share pictures of your extended family members in the comments, too. I'd love to see all of their faces staring back at me.
Featured Lake Havasu City Home
Liz Miller, Just Call Liz for Your Own Piece of the Lake Havasu Lifestyle
Visit any of my Lake Havasu real estate sites below for more information on the Havasu market:
Liz Sells Lake Havasu
Homes for Sale in Havasu
Havasu Area Homes
Just Call Liz
Live in Lake Havasu