The Lake Havasu Exceptional Rodeo 2016 is just that…exceptional.  This rodeo caters to the mentally, physically and emotionally challenged residents of our Havasu community.  At the rodeo, they have an opportunity to experience some rodeo activities in a way that they might not be able to experience otherwise.
What: Lake Havasu Exceptional Rodeo 2016
Where: SARA Park Rodeo Grounds
When: March 19th & 20th, 8am to 4pm
Cost: FREE
Contact: Maria Boody, HoofBeats from Heaven (928) 208-5842 or via email
Lake Havasu Exceptional Rodeo 2016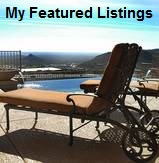 The Lake Havasu Exceptional Rodeo 2016 will mark the third year that HoofBeats from Heaven has hosted this unique event.  Gates open up each morning at 8am.  While the vendors set up, guests can get started by filling up at the pancake breakfast.  Contestants will make their grand entry into the arena at 10am.  That's when the barrel racing, pole and cow pony events begin.  A special performance by the Marsh Dance Studio will get the audience ready for "Let's Dance Everyone" at 12pm.  You won't want to miss the Senior Horse Parade at 2pm.  Geneva Gallagher will lead the parade on Jordache.
In addition to the competition, the Lake Havasu Exceptional Rodeo 2016 offers its guests a chance to meet and touch farm animals at the petting zoo.  You can test your rodeo skills with dummy calf roping.  Watch live therapy dog demos.  Visit with Pet Partners and their dogs.  Get your face painted.  Take a picture with the lovely 2016 Special People Like You Rodeo Queen and other local Rodeo royalty.  Take a shot at the horseshoe toss, boot race or balloon pop.  There will also be tons of arts and crafts, activities, music and dancing to go around.  You can even purchase raffle and 50/50 tickets for $1 each, six for $5 or 12 for $10.  Listen for your number when the raffle and drawing goes off at 1pm.
Does your child want to be a cowboy or cowgirl for the day?  They can live their dream at the Lake Havasu Exceptional Rodeo 2016.  You can sign them up for this amazing experience by contacting Maria Boody directly on her phone or email (see above).  You can also visit the HoofBeats from Heaven website to register if you would prefer.  All pre-registered competitors will receive a commemorative T-shirt, participation number and a goody bag filled with fun stuff to help remember the day.
Featured Lake Havasu City Home
Liz Miller, Just Call Liz for Your Own Piece of the Lake Havasu Lifestyle
Visit any of my Lake Havasu real estate sites below for more information on the Havasu market:
Liz Sells Lake Havasu
Homes for Sale in Havasu
Havasu Area Homes
Just Call Liz
Live in Lake Havasu