Man has been using firearms for hundreds of years.  History shows the first recorded use of a hand cannon in 1364.  Muskets played heavily in our nation's independence from England.  Then, the Winchester Repeating Arms Company changed everything with their first Model 1866 rifle.  You might not see firearms that old at the Lake Havasu Firearms Show 2016.  However, many antiques feature prominently beside more modern weaponry here.
What: Lake Havasu Firearms Show 2016
Where: LHC Aquatic Center
When: Oct. 29th & 30th, 9am to 3pm
Admission: $8 per person
Contact: Dennis Champagne (928) 310-8544 or via email
Lake Havasu Firearms Show 2016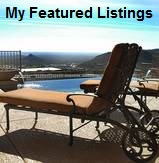 This weekend, the Aquatic Center plays host to the Lake Havasu Firearms Show 2016.  Collectors and dealers from all over the country converge on our fair city to showcase and sell antique and modern firearms.  Need ammunition for your rifle, single-shot or semi-automatic?  You'll find it here as well.  Do you make your own bullets at home?  Purchase the latest and greatest in reloading supplies at the show.
There is more to the Lake Havasu Firearms Show 2016 than just firearms.  Check out the huge variety of knives for hunting, boning, paring, butchering or defense.  Vendors also offer collectible coins, leather goods, handmade jewelry and so much more.
Admission for the Lake Havasu Firearms Show 2016 will cost you just $8 per person.  Bring your ID with you in case you find something you absolutely must have at the show.  Exercise your 2nd Amendment right to keep and bear arms.  Make the Aquatic Center your destination of choice this weekend in Lake Havasu City.
Featured Lake Havasu City Home
Liz Miller, Just Call Liz for Your Own Piece of the Lake Havasu Lifestyle
Visit any of my Lake Havasu real estate sites below for more information on the Havasu market:
Liz Sells Lake Havasu
Homes for Sale in Havasu
Havasu Area Homes
Just Call Liz
Live in Lake Havasu