Lake Havasu Fish Fry and BBQ 2014
Well, folks.  It's that time of year again.  One of Lake Havasu's favorite humanitarians, Bob Moreno, is making preparations for the Lake Havasu Fish Fry and BBQ 2014.  For the last 14 years, Bob and his buddies have been making a special trip out to the Pacific Ocean to catch salmon, cod, sole and anything else that snags their line.  Luckily for us, they come back to share their bounty with the Lake Havasu community in the hopes that the community will share their fortune with others.
What: Lake Havasu Fish Fry and BBQ 2014
Where: Shugrue's (1425 McCulloch Blvd)
When: January 26, 2014 3pm to 7:30pm
Cost: $30 – adults, $15 – kids ages 8-12, free for 7 & under
Contact: Bob Moreno (928) 916-9806

Proceeds from the Lake Havasu Fish Fry and BBQ 2014 fundraiser will be donated to local Havasu charities.  The organizations who will benefit from your generous donations this year include: NOVA (youth intervention program), River Cities United Way, Havasu Haven (Havasu Abuse Victims Education Network), the Havasu Community Health Foundation and Hospice of Havasu.  Even if you don't fancy yourself a fan of fish, Bob and his pals will also be preparing hot dogs, chicken and lip-smacking good BBQ ribs.  Cocktails will be served from 2pm to 3pm for the 21+ crowd (make sure you bring your photo ID), with the fish fry and BBQ being served from 3pm to 7pm.
Whether you're a fan of sea-dwelling creatures or enjoy the hickory-smoked flavor of BBQ fare, there is something for everyone at the Lake Havasu Fish Fry and BBQ 2014.  Come for the food, stay for the company and help raise money for several great Havasu charities while you're at it.  You can benefit from all of Bob Moreno's hard work.  Yum!
Featured Lake Havasu City Home
For more info on this and other Havasu homes for sale, please visit my Featured Lake Havasu Listings page.
Liz Miller, Just Call Liz for Your Own Piece of the Lake Havasu Lifestyle
Visit any of my Lake Havasu real estate sites below for more information on the Havasu market:
Liz Sells Lake Havasu
Homes for Sale in Havasu
Havasu Area Homes
Just Call Liz
Lake Havasu Home Values
Live in Lake Havasu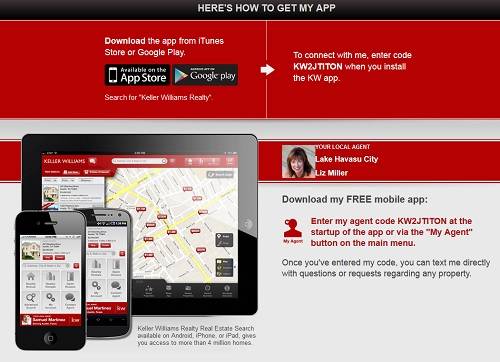 Originally posted on my Lake Havasu real estate blog here: https://havasuareahomes.com/things-to-do-in-havasu/lake-havasu-fish-fry-and-bbq-2014.