Almost since its inception, snow birds flocked to Lake Havasu City during the winter.  While other cities across the country digging themselves out of snow banks, the nation's elderly population traveled to the warmer climate of Lake Havasu.  We rarely dip below the mid-60's even in the dead of winter.  But that's just one reason Lake Havasu real estate appeals to retirees.  Realtor.com compiled its Top 10 Cities to Age in Place list recently.  Lake Havasu forever homes came in at #3.  Read on to find out why.
Lake Havasu Forever Homes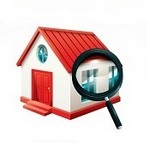 The only western US cities to make Realtor.com's list were Lake Havasu and Redding, CA.  Approximately 75 million baby boomers settle in for retirement over the next few years, if they haven't retired already.  We should see about 65 million Gen-Xers enter retirement in the next decade or so.  Retirement homes don't necessarily appeal to these guys.  Instead, more and more consider "aging in place" as an alternative.  They modify their homes to adapt to elderly issues that may arise down the road.  These include handrails in the bathrooms, main floor bedrooms, hands-free faucets, etc.
When adding Lake Havasu forever homes to their list, Realtor.com took several factors into consideration.  Our median sale price runs around $255,000.  We experience approximately 300 days of sunshine every year.  Over 1/4 of the population is aged 65 or older.  The lake provides plenty of opportunities for seniors to stay active.  There's also an Aquatic Center, several local golf courses, the Havasu 95 Speedway, local boutiques and several wonderful dining establishments to choose from.  If you crave something bigger than Havasu Landing Casino to get your gambling fix, Laughlin's an hour and a half drive away.  You can also putter up the river on your Sea Doo or flat bottomed boat and dock at a casino/resort there.  Stay overnight and then make your way back home on the Colorado River if you'd like.  Or visit fabulous Las Vegas located just 2.5 hours away by car.
Complete List of Top 10 Cities to Age in Place
Florence, SC
Macon, GA
Lake Havasu City, AZ
Vero Beach, FL
Texarkana, TX
Saginaw, MI
Redding, CA
Dothan, AL
Shreveport, LA
Hickory, NC
As you can see, aging in place is very easy with the Lake Havasu lifestyle.  Considering a move to Lake Havasu?  Or, do you already live here and want to look at new Lake Havasu forever homes?  Contact me today.
Featured Lake Havasu City Home
Liz Miller, Just Call Liz for Your Own Piece of the Lake Havasu Lifestyle
Visit any of my Lake Havasu real estate sites below for more information on the Havasu market:
Liz Sells Lake Havasu
Homes for Sale in Havasu
Havasu Area Homes
Just Call Liz Live in Lake Havasu
Originally posted on my Lake Havasu real estate blog here: http://havasuareahomes.com/2017/08/lake-havasu-forever-homes/.