One of the things I love the most about the Lake Havasu lifestyle is our sense of community. People help other people. Lake Havasu gives back through its local volunteers as well as donating to charitable organizations around the world. With the strife our neighbors in Texas are experiencing right now, our sense of community grows even stronger. How can you be a part of it?
Lake Havasu Gives Back: SARA Trailhead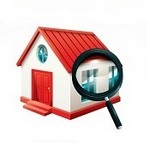 Locally, the City needs volunteers to help beautify the SARA Park trailhead. They've partnered up with the Havasu Youth Advisory Council and the Bureau of Land Management to make some much needed improvements to the trailhead. A new parking lot and restrooms have already been added. But for National Public Lands Day (September 30th), they hope to rally volunteers from our Lake Havasu community to help with several beautification projects. These include planting vegetation, putting up signs along the trail, picking up trash and making minor repairs to the trail itself.
If you're interested in volunteering, visit the Lake Havasu City Volunteers page to sign up. You must be registered by September 15th to participate. And attention high school students: this provides a great opportunity to add community work to your college resume. While you're there, feel free to look at other volunteer opportunities available.
Lake Havasu Gives Back: Hurricane Harvey
While helping out locally is always great, we need to think about helping others outside our community as well. Hurricane Harvey devastated Houston recently. Torrential rains brought about huge floods throughout the city. As if last weekend's force wasn't enough, Harvey moved along to the Beaumont area yesterday. Now, it appears to be making its way along the Gulf of Mexico towards Louisiana.
How can you help? Monetary donations seem to be the most efficient right now. Probably the simplest way to donate is by texting HARVEY to 90999. This sends $10 to the American Red Cross, which will use it for their response efforts in Houston. You'll see a $10 charge on your next phone bill. The Salvation Army also accepts donations via text (send STORM to 51555). You can also donate online if you'd prefer by visiting their respective websites. On Monday, the New York Times released an article entitled Where to Donate to Harvey Victims and How to Avoid Scams. I highly recommend you read it. My thoughts and prayers are with everyone affected.
The Lake Havasu lifestyle involves more than playing on the water. Lake Havasu gives back. You can, too. Another reason I'm proud to be a member of this wonderful community.
Featured Lake Havasu City Home
Liz Miller, Just Call Liz for Your Own Piece of the Lake Havasu Lifestyle
Visit any of my Lake Havasu real estate sites below for more information on the Havasu market:
Liz Sells Lake Havasu
Homes for Sale in Havasu
Havasu Area Homes
Just Call Liz
Live in Lake Havasu