Christmas is less than two weeks away. That means an endless array of paper, boxes, doo-dads, and gifts galore. All this adds to the clutter in an average Havasu household. How do you manage all of this while putting your home back in order? Follow these helpful end of year organizing tips for your Lake Havasu home. Then, you'll be ready to start the new year off clutter-free.
End of Year Organizing Tips for Your Lake Havasu Home
One for Me, Two for You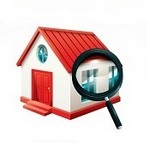 They say charity begins at home. When organizing your Lake Havasu home after the holidays, keep this mantra in mind: one for me, two for you. Feel free to keep the new stuff. But take the time to get rid of any duplicates or old items you don't use anymore. The new item stays while two old ones make their way to either the trash bin or your favorite charity.
For example, did you pick up a couple of new DVDs over the holidays? Scan your shelves for four old ones you never watch anymore. Pop them into the donation pile. Did the kids get some new clothes? Find two gently used outfits they've outgrown and donate those. Same goes for the toys. Keep one, donate two. Do you love crafting? Did you receive a Cricut machine for Christmas? Now's your chance to gather together your old handheld embossers and various stamps and give them away. After all, you aren't going to need them anymore. You get the idea.
What About the Boxes?
What do we end up with the most of at the holidays? Boxes! Ordering online? Boxes. Giving Uncle Bob a sweater? Boxes. Receiving pajamas from grandma? Boxes. They're everywhere. Don't toss them in the recycle bin. Instead, set them aside for after the holidays. Then, go through your Lake Havasu home and make it a game to fill up each and every box for donation. And don't forget to grab a receipt from the Salvation Army, Goodwill, or St Vincent De Paul. That way you can write the donated items off on your taxes, as long as it gets to them by December 31st. Added incentive to get it out of your home now!
Decoration De-Cluttering
You enjoy looking at all the decorations. They bring a sense of magic to your Lake Havasu home during the Christmas season. But, let's face it. By the end of the holidays, we're tired. It's way too tempting to just chuck everything into their storage bins without a second glance. Stop! Toss out any light strings that don't work anymore or broken decorations. Are your special holiday linens looking a little worse for wear? Toss them. Or, repurpose them for cleaning rags in the garage. Did you buy so many new decorations that you didn't have room for older ones? Donate the old ones or put them in a festive basket and give them as hostess gifts at the next holiday party or dinner you go to (as long as they're in good condition, of course). The more you give, the less you stow.
If it's better to give than to receive, give to your heart's content this holiday season. Getting rid of perfectly good items that just take up space in your Lake Havasu home gives you more room while helping others fill up theirs with things they would otherwise not be able to afford. Everybody wins. Merry Christmas one and all!
Featured Lake Havasu City Home
Liz Miller, Just Call Liz for Your Own Piece of the Lake Havasu Lifestyle
Visit any of my Lake Havasu real estate sites below for more information on the Havasu market:
Liz Sells Lake Havasu
Homes for Sale in Havasu
Havasu Area Homes
Just Call Liz
Live in Lake Havasu