Word's definitely going around.  Lake Havasu is THE place to be for fun in the sun!  First, Trip Advisor put Lake Havasu on its "Best Budget Spring Vacations Across America" list.  Then, our Lake Havasu community received over $2 million when Frontier Communications named it as one of "America's Best Communities".  Now, our Lake Havasu Lifestyle receives even more accolades with CarRental.com's "15 Waterfront Towns You Absolutely Must Visit" list.
Why Our Lake Havasu Lifestyle is Tops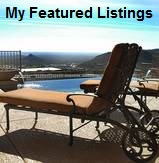 Residents of Lake Havasu already know how great it is to live here.  More than 300 days of sunshine means lots of time on the lake.  But, when you need a break from the water, thousands of acres of vacant desert land surround our fair town.  That means hours of hiking, offroading, dirt bike riding and dry camping with friends and family.  While this Memorial Day weekend kicks off summer for most across the country, our temperatures hit the 90's long ago.  We expect triple digits this weekend.
Once you hit the water, our Lake Havasu lifestyle makes it easy to forget you're in the middle of the desert.  Cabin cruisers, party barges, jet skis, kayaks and other personal watercraft hit the lake every day in the summer time.  Don't be surprised to see parasailers overhead either.  Several dedicated swimming locations can be found around the lake as well.  Or, simply float lazily in an inner tube while sipping an icy cold beverage.
CarRentals.com specifically noted a "must do" things while in Lake Havasu.  For example, learn about our city's origins with a visit to the Lake Havasu Museum of History.  Cha-Bones offers up the best tapas in town.  And, they believe Labor Day weekend provides the best opportunity for maximum activities on the lake.  I disagree.  I think every day is the best day to enjoy the Lake Havasu Lifestyle.  Come here to see it for yourself!
Featured Lake Havasu City Home
Liz Miller, Just Call Liz for Your Own Piece of the Lake Havasu Lifestyle
Visit any of my Lake Havasu real estate sites below for more information on the Havasu market:
Liz Sells Lake Havasu
Homes for Sale in Havasu
Havasu Area Homes
Just Call Liz
Live in Lake Havasu