It's never too early for your children to learn how to cook for themselves here in our Lake Havasu community.  In fact, creating an early appreciation for food may be the best gift you can give your children.  They learn independence.  They'll also understand what it takes to create their own food rather than going out to eat all the time.  One way to do this is at the Lake Havasu Little Chefs Class at the Aquatic Center.
What: Lake Havasu Little Chefs Class
Where: Aquatics Center
When: Thursday, July 7th, 6pm to 7:30pm
Cost: $5 per person
Contact: LHC Aquatics Center (928) 453-8686
Lake Havasu Little Chefs Class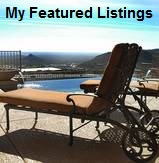 The Lake Havasu Little Chefs Class was created specifically for children ages three to ten.  Here, students learn how to make two super easy yet healthy snacks.  Adults will be on hand to supervise every aspect of the class.
After they finish cooking, the kids get to run around on the bounce house.  They need to expend energy someplace, right?  It may as well be after they've fueled up with their healthy snacks.  And, since it's after work hours, you can watch them have a blast, too.
Do you have a little Guy Fieri or Rachel Ray on your hands?  Do you just want to make your child comfortable in the kitchen for future projects down the road?  Give them a head start by signing them up for the Lake Havasu Little Chefs Class tomorrow.  Seats are limited.  Pre-registration is required.  Contact the LHC Aquatic Center today.  Bon appetit!
Featured Lake Havasu City Home
Liz Miller, Just Call Liz for Your Own Piece of the Lake Havasu Lifestyle
Visit any of my Lake Havasu real estate sites below for more information on the Havasu market:
Liz Sells Lake Havasu
Homes for Sale in Havasu
Havasu Area Homes
Just Call Liz
Live in Lake Havasu