The weather in Lake Havasu City has been awesome. While other countries still see snow and torrential rains, our temperatures hold steady in the mid-70's. With spring break in full bloom, activity on the lake is already picking up. According to the February 2019 Lake Havasu Market Report, sales may have dipped a little but prices certainly haven't.
February 2019 Lake Havasu Market Report
Lake Havasu Market Report – February 2019 Sales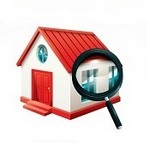 Flex MLS reported that a total of 183 Lake Havasu homes were sold in February 2019. That's a 9.9% decrease from the 203 sold in February 2018. However, it's a 28.4% increase from January 2019. Pending sales also showed a decrease. The 218 reported last month marked a 5.6% decrease from last year.
Lake Havasu Market Report – February 2019 Prices
While Lake Havasu sales may have decreased a little, prices continue to march upward. In February 2018, buyers paid a median sale price of $245,000. In February 2019, the median sale price rose to $250,000. That's also an 8% increase from January 2019's median sale price of $230,000. As I stated in my January 2019 Lake Havasu Market Report, this is typically how the market goes. If past trends hold true, prices should continue to rise well into summer.
Lake Havasu Market Report – February 2019 Inventory
One of the reasons prices continue to rise is due to our low inventory levels. After hitting extremely low levels last summer, our inventory has steadily increased. In fact, it rose 16.26% in February (from 4.06 months available in 2018 to 4.72 months in 2019). While new listings remained exactly the same as last February (290), active listings experienced an 8.3% increase (from 860 in 2018 to 931 in 2019). Median days on market fell from 52 last year to 42 last month.
What Buyers Need to Know
The Federal Reserve just announced today that they would not be increasing their key interest rate this month. Financial experts expected that to happen. When they announced a short-term halt to rate hikes in December 2018, the financial industry expected it to be for just a few months. However, the Fed also suggested that they probably won't be raising rates anytime this year.
For home buyers, that's great news. Oftentimes (but not always), a rise in the prime rate signals an increase in mortgage rates. Bankrate.com currently reports that the 30-year fixed rate is 4.49% for buyers with good credit. The 15-year fixed rate amount is 3.83%, with adjustable loans at 4.15%. Partner this news with our increasing inventory and the tide may turn towards the buyer's favor soon. When you're ready to start looking for your next Lake Havasu home, contact me.
FEATURED LAKE HAVASU PROPERTY FOR SALE
Visit any of my Lake Havasu real estate sites below for more information on the Havasu market:
Liz Sells Lake Havasu
Homes for Sale in Havasu
Havasu Area Homes
Just Call Liz